Finance, compliance, litigation – they're all necessary for any business, small or large.
The importance of having a good business lawyer is clear: 
Every aspect of your work is regulated by local, state, federal, and international laws that companies are expected to navigate. 
Regulating business practices is similar to regulating other areas – it's a foundation that provides predictability, safety, and stability, along with the mechanisms for resolving issues and disputes.
The other side of it is: 
Business law jobs are always in high demand, and they pay very well. So, if you were wondering why study business law, there's your answer.
At The High Court, we'll take you through some of the popular business law degree jobs out there and familiarize you with some of the responsibilities and requirements that go with them, as well as the skills you will need to develop to find the job you want.
Here, you will also find the salary information and the various job titles available on the business law jobs market.
---
Popular Business Law Jobs in 2021
---
There are plenty of occupations to choose from if you're looking into careers in business law aside from actively practicing it. You might follow a career path in human resources or compliance, for instance, or focus on teaching and international business law. What's more, many administrative judges start out as business lawyers. 
Let's take a look at the education requirements, future responsibilities, key skills, and salary averages in the business law field.
---
Business Lawyer 
Job Description 
As a business lawyer, you'll provide legal advice to the company and handle transactions, partnerships, mergers, compliance issues, projects, or lawsuits. The primary goal will be to assure compliance with all relevant laws and regulations by researching and navigating potential legal risks or violations. In commercial law jobs, you might be involved in negotiating deals, developing corporate procedures, and drafting contracts and budgets. You might also have to research cases and advise on taxation, patents, intellectual property rights, and codes of conduct. 
The average salary for a business lawyer in the US is around $85,510, depending on experience and location. 
What does a business law job description look like? 
Some of the responsibilities of a business lawyer are:
Legal representation

Researching and resolving disputes

Being familiar with all relevant local, state, federal, and international laws

Making sure relevant laws are clearly implemented and followed by the company in all business processes, strategies, and actions

Preventing, navigating, and resolving legal issues, advising on risks

Collecting evidence and developing arguments

Negotiating terms of

corporate contracts

and making deals

Negotiating transactions and settlements 

Drafting, creating, and filing legal paperwork 

Bringing potential legal issues to the attention of superiors

Preparing legal documents for trials or court proceedings

Evaluating new clients, vendors, or subcontractors
Key Skills and Competencies
Most business law requirements follow a similar education path. Those for practicing and teaching law are the most demanding and competitive ones. 
If you're looking into business and corporate transactional law jobs, you'll need to meet the following requirements:
Bachelor's degree 

Juris Doctor in Law

Passed Bar exam 

Valid state license

Advanced critical thinking 

Ability to work under pressure 

Good time management, ability to meet deadlines

Good negotiation skills

Strong research skills, analytical approach, and attention to detail

Excellent verbal and written communication skills

Strong leadership

Organized and able to multitask 

Strong sense of discretion
Job Titles Available on the Market 
Business Lawyer jobs can often be found listed as business law associate jobs or as one of the following:
Commercial Lawyer

Trial Lawyer

Litigation Associate

Transactional Lawyer

Business Transactions Associate

In-house Lawyer

Labor and Employment Lawyer 

Security and Finance Lawyer 

Intellectual Property Lawyer 

Tax Lawyer

Commercial Litigation Associate Attorney

Business Associate Attorney

Associate General Counsel 

Business Law Associate

Junior Business Law Associate

Business Legal Associate Counsel

Associate General Counsel

Associate Employment Attorney
---
Compliance Officer 
Job Description 
Compliance officers are charged with making sure the company is aware of relevant laws and regulations and complies with them. They keep up with the changes and offer legal advice to employees and management while maintaining the company's ethical integrity and enforcing industry policies. Compliance officers are needed in many industries, especially financial services, healthcare, medicine, biotech, pharmaceuticals, food preparation and delivery, welfare services, and governmental agencies.
The salary of a Compliance Officer or Compliance Director starts at $57,722 and goes up to $159,122. The average is around $99,734 a year. 
Key Skills and Competencies
Although there are no firmly set criteria for compliance officers in general, some guidelines apply.
Here's what you'll usually need to become a Compliance Officer or Compliance Director:
Degree in Law (engineering, chemistry, economics, finance, or management)

Certification in relevant field

Knowledge of ethical practices in your chosen industry

Understanding of standards and regulations

Risk management skills

An analytical and investigative mind

Good decision-making skills

Attention to detail

Good time management skills
Job Titles Available on the Market
Chief Compliance Officer (CCO)

Financial Compliance Officer

Healthcare Compliance Officer

AML/OFAC Compliance Officer

COVID-19 Compliance Officer

Safety and Environmental Compliance Officer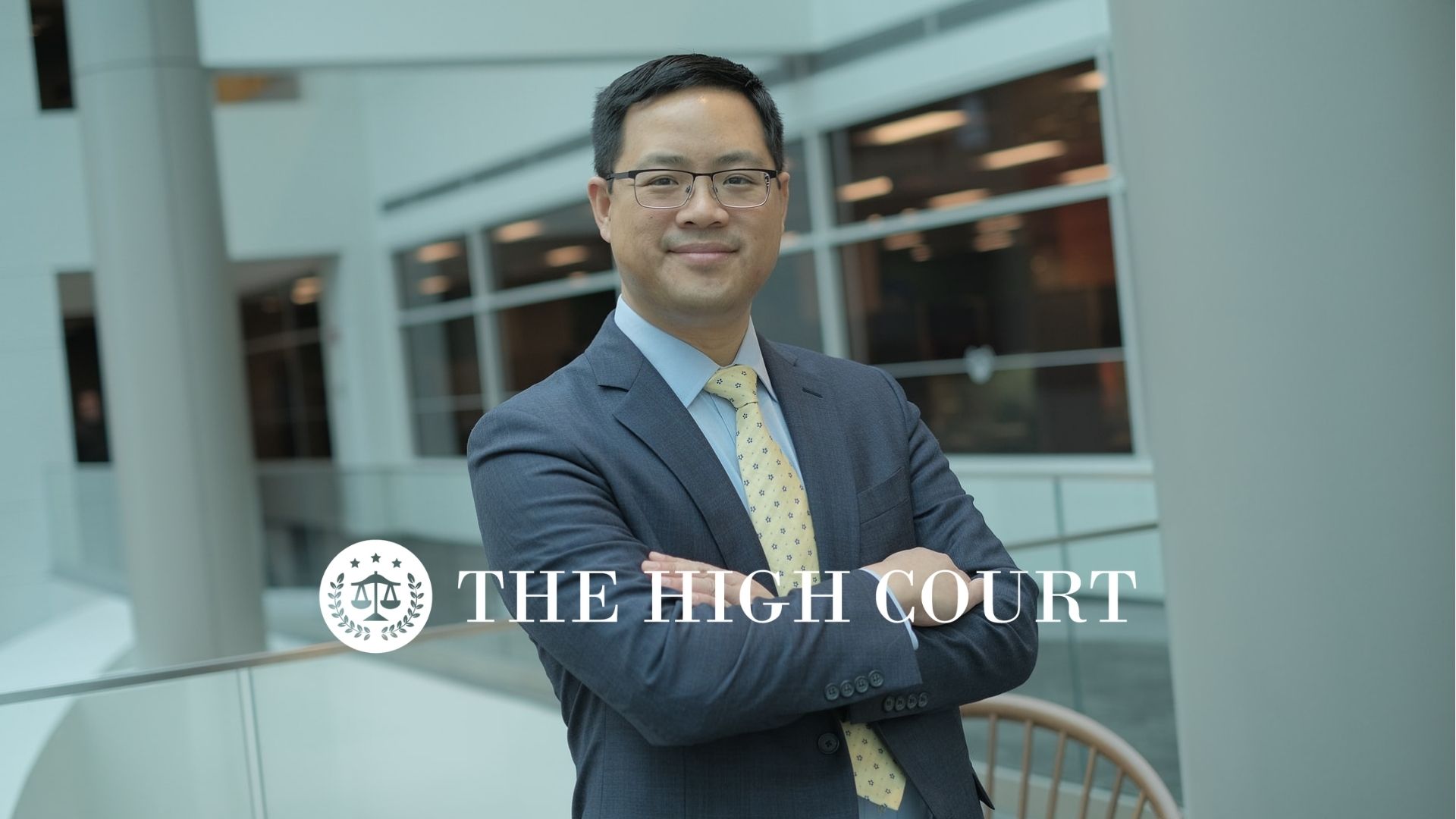 ---
Financial Analyst 
Job Description
Financial analysts gather and handle financial data in order to follow market trends and make projections and forecasts for current and future investments. They help management or their clients make financial decisions based on their observations and predictions.
According to the Bureau of Labor Statistics, the median annual salary for financial analysts is $85,660 for all levels of experience.
Financial analysts usually have the following responsibilities:
Financial analysis of the data 

Forecasting 

Tracking of operational metrics 

Providing forecasting support to management

Reporting on financial results and preparing for reviews

Research and projections creation

Portfolio analyses and actions recommendations

Investments analysis and recommendations

Keeping up to date with new business trends

Staying informed on the state of the economy and the markets

Collaborating with the accounting team
Key Skills and Competencies 
Bachelor's degree in statistics, mathematics, engineering, or physics

Master's degree (typically required for permanent and advanced roles)

License from the Financial Industry Regulatory Authority (FINRA) 

Chartered Financial Analyst Certification (CFA, expected by many employers)

Knowledge of statistics, mathematics, and finance 

Accounting knowledge or qualification

Experience using financial software tools 

Excel formulas and functions fluency

Excellent analytical skills

Financial reporting skills

Excellent research skills

Financial Modeling and planning

Reconciling

Great attention to detail

Problem-solving skills

Good writing skills

Great interpersonal skills

Showing initiative, leadership, and decision-making skills

Strong presentation skills, good at communication with executive management
Job Titles Available on the Market 
Financial analyst jobs as well as other business analyst law firm jobs or Bachelor of Commerce business law jobs sometimes appear under these titles, among others:
Financial Advisor

Credit Analyst

Disclosure Analyst

Financial Intelligence Unit (FIU) Analyst

Research Analyst

Quant Analyst 

FP&A Analyst 

Equity Research Analyst
---
Administrative Law Judge
Job Description
Administrative judges are federal agency employees who conduct hearings and preside over informal administrative proceedings. They determine liability and sanctions, set penalties, and recommend the outcomes of claims and settlements.
The average salary for administrative law judges, adjudicators, and hearing officers is $101,210 per year.
Some of the responsibilities of administrative law judges are:
Conducting hearings

Obtaining case information needed to determine liability

Determining the existence and amount of liability in cases according to laws, regulations, and evidence

Reviewing and deciding claims in matters of social program eligibility, environmental protection, and enforcement of health and safety regulations.

Explaining appeal possibilities

Issuing subpoenas

Resolving agency disputes

Administering oaths in preparation for formal hearings

Authorizing payments and determining methods of payments

Researching and analyzing laws, regulations, and policies 

Evaluating government programs and regulations

Studying law precedents and keeping up to date with changes in law regulations and procedures

Assessing and improving court procedure
Key Skills and Competencies 
To become an Administrative Law Judge, you need to have:
Bachelor's degree 

J.D. degree 

Pass the Bar exam

License and authorization to practice law

Seven years of experience in litigation or administrative law as a licensed attorney

Excellent critical thinking and decision making skills

Ability to work under pressure

Excellent listening skills and social perceptiveness

Excellent reading comprehension and writing skills

Good analytical and problem-solving skills

Ability to relate information well

Good time management skills

Excellent negotiation skills

Solid coordination and management skills

Good clerical and administrative knowledge

Integrity, self-control, and dependability

Resilience and persistence

Leadership and independence skills
If you have all these skills, you have to apply directly to a posting on the Office of Personnel Management's USAJOBS website.
Job Titles Available on the Market 
Claims Administrative Professional

Hearing Officer

Hearing examiner 

Adjudicator

Admin Law Judge I-II

Administrative Magistrate

Magisterial District Judge 
---
International Business Law Jobs 
Job Description 
International law can be divided into two categories, public and private.
Public international law deals with laws, rules, and principles that regulate the conduct of countries and international organizations, as well as relationships between countries, institutions, government organizations, and individuals. We've examined these in greater depth elsewhere.
Private international law focuses on legal issues that deal with businesses and corporations. 
Most international business transactions law jobs practitioners fall into this category. They deal with clients and transactions rather than court proceedings. They interpret laws and regulations and represent clients in business deals while negotiating contracts and deals.
Some international law practice areas are international arbitration, trade transactions,  intellectual property and competition law, corporate governance, mergers and acquisitions, taxation law, financial securities, and banking business arbitration.
The median international business lawyer salary in the US is around $108,000.
Some of the responsibilities of an international business lawyer are the following:
Legal counseling and representing clients

Analyzing the laws and legal regulations of countries of interest

Preventing, navigating, and resolving legal issues, advising clients on risks

Petitioning on behalf of clients

Negotiating contracts

Protection of intellectual property

Preparing legal documentation 

Ensuring laws and regulations are followed by the company
Key Skills and Competencies 
International business law careers require the following from the candidates:
Bachelor's degree in pre-law or related

J.D.

LL.M. degree for international business

Bar exam

Strong base in US law knowledge

Excellent critical thinking

Excellent analytical and reasoning skills

Good negotiating skills

Excellent research skills and attention to detail

Project management skills

Familiarity with financial software

Excellent writing skills
Job Titles Available on the Market 
International Trade Analyst

International Financial Control Associate

Foreign Lawyer

International Attorney

International Trade Associate

General Corporate Associate
---
Business Law Professor 
Job Description
Business law professors teach courses in business administration and management. Some of the courses are accounting, finance, human resources, labor and industrial relations, marketing, and operations research. Business law professors can focus on teaching and research or do both.
Those working in business law teaching jobs make an average salary of $107,547 per year. The salary ranges from $65,000 for junior faculty to over $175,000 per year for senior faculty.
Adjunct faculty business law jobs practitioners earn an average of $24 per hour. However, many have to work at more than one university to make ends meet because they're typically given only one or two courses per semester and no benefits.
Some of the responsibilities you'll have in business law professor jobs are:
Preparing and giving lectures

Planning and creating teaching materials and course content

Initiating and facilitating classroom activities

Moderating discussions

Planning and revising the curriculum 

Preparing assignments

Keeping up with the current literature

Networking and attending conferences

Advising and assisting students

Participating in faculty and campus events

Maintaining student attendance records

Grading papers and tests and keeping records

Collaborating with colleagues

Conducting research

Publishing books and papers in relevant professional media

Participating in the admissions process

Performing various administrative duties 
Key Skills and Competencies 
If you're looking to become a business law professor, you have a very competitive road ahead of you, which usually starts with Law School.
To become a business law professor, you'll need:
Bachelor's degree, Master's degree or a Doctorate in Law or other the relevant fields (Legal Research and Advanced Professional Studies, Finance, Business)

Previous career experience as an attorney law clerk, law professor, criminal justice professor, instructor, or hearing officer

Excellent public speaking skills

Excellent writing and critical thinking skills

Classroom management skills

Good interpersonal skills

Resilience and leadership skills

Motivational skills

Good listening and comprehension

The ability to relay complex information in an understandable manner

Good time management skills
Job Titles Available on the Market 
You may find teaching and business law research jobs listed under these titles, among others:
Business Law Professor 

Assistant Professor of Business Law

Associate Professor of Business Law

Adjunct Instructor of Business Law

Graduate Adjunct Professor 
---
What Is Business Law? 
The body of laws governing business and commerce is called commercial law or business law.
It represents a branch of civil law regulating both private and public law, including corporate contracts, hiring and labor practices, goods manufacture, and goods sales.
The Uniform Commercial Code is the result of the effort to create a unified body of commercial law in the United States. All commerce is regulated by both Congress and the individual states on matters of merchandising trade and sales. It represents the consistent set of rules of conduct that apply to all business activity within the states.
While the two are often conflated, business law and corporate law are separate fields. Corporate law focuses on the establishment and functioning of corporations on a larger scale. In contrast, business law focuses on the selling and distribution of goods and services. That's why we've examined corporate law jobs elsewhere. 
---
What Can You Do with a Business Law Degree? 
There's a plethora of opportunities and job openings for those with a degree in business law. The first thing to consider is whether you want to be a lawyer or not, and whether you wish to pursue practicing or nonpracticing commercial law jobs.
There are plenty of business development law firm jobs or corporate law clerk jobs out there if you don't want to be in litigation.
When looking for jobs for a business law degree, you should consider The National Association for Law Placement. NALP is an association of legal career professionals that might help. Its goal is to advise and offer guidance in finding new business opportunities for law students, lawyers, law offices, and law schools in North America. 
---
How to Become a Business Lawyer 
Here are the steps you need to take to get a job in business law:
Get an undergraduate degree. Choose a course that will develop the skills you'll need for practicing law. Political science is a popular pre-law option. While you're studying, consider an internship in a local company or a part-time job in a law firm.
Then, take the Law School Admission Test (LSAT). Finish Juris Doctor (J.D.) degree studies at law schools approved by the American Bar Association. 
Pass the bar exam. If you wish, get the Masters of Laws (L.L.Mm) degree, an advanced law qualification for specific law areas recognized worldwide.
---
In Conclusion
The best argument for going into business law is the variety of career paths available. These professions' outlook is excellent, with more and more business law jobs opening daily across all industries and fields. 
What's more:
Practicing business law can be a stepping stone to a brilliant career in finance and international trade,  and it can also lead to a fulfilling academic future. 
Whichever path you chose, if you're going into business law careers, you can look forward to a dynamic workplace and plenty of room for growth and advancement. Whether you go into litigation or trade or simply stay in administration, the money is quite good.
---
FAQ
Q: What jobs can I do with a masters in legal studies with an emphasis on business law?
A master's in legal studies will give you the skills needed to do legal research and be familiar with law terminology and procedures without going to law school and becoming a lawyer. 
Some of the jobs you can do with a master's in legal studies with an emphasis on business law and undergraduate business law jobs are:
HR Manager

Police Officer/Detective

Arbitrator

Medical and Health Services Manager

Compliance Officer/Compliance Director

Legal Consultant

Federal Regulatory Agent

Private Investigator

Court Administrator
Q: Is business law a good major?
A law degree in business law is a good choice for a number of reasons. To begin with, there's a constant need for business lawyers in every corporation, agency, or business entity. This, more or less, guarantees you will be able to find a job that suits you. The average salary of around $100,000, with that number usually going up with experience, is a solid incentive for pursuing a career in business law.
Besides acquiring excellent communication, negotiation, and presentation skills, you will become an expert in problem-solving. You can often switch from one field of commercial law to another, which opens a lot of opportunities for a dynamic career that can evolve over the years.
Q: How much do business lawyers make?
Business lawyers' salaries range from $60,000 to $205,000, with the average is around $110,000 a year depending on experience, location, and the company's size. After five to nine years, you can expect to be earning around $114,000. In your second decade of employment, you will be making around $140,000. Those with more than 20 years of experience can expect their business law jobs salary to be over $160,000 a year.
Partners in big law firms usually make more than those running their own practices. Intellectual property lawyers and medical attorneys are among the top earners in business law jobs, followed by litigators and corporate attorneys.