Even though three-quarters of all lawyers work in law firms, it has to be mentioned that there's more to law firm jobs. Law firms aren't just a place where attorneys can launch and develop their careers. There are other legal representatives without whom a law firm wouldn't function, such as paralegals, secretaries, and so on.
Now:
If you're looking for careers in law, and law office jobs in particular, we've got you covered at The High Court. Once you go through all the law firm jobs openings, you'll hopefully find the right one for you. 
Popular Law Firm Jobs in 2021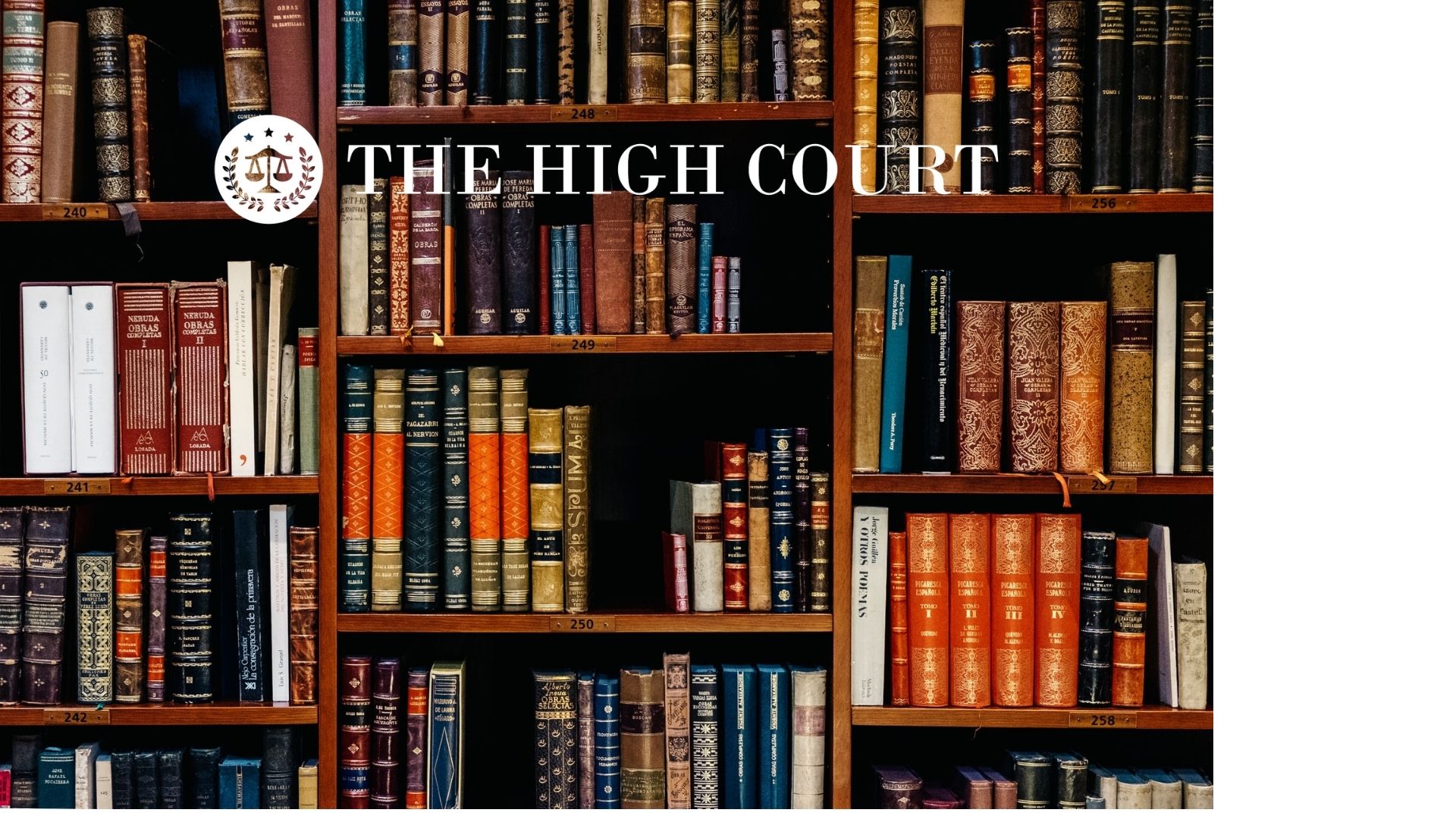 ---
Law Clerk
Job Description
As a law clerk or law firm assistant, you'll focus on legal research and legal writing. To become a law firm law clerk, you have to obtain a graduate law degree. However, as your main duties are research and writing-related, you have to have excellent skills in these two areas as well.
While working at a law firm as an assistant, your responsibility will be to provide assistance to the senior staff. This involves providing legal advice based on thorough research made on the cases. To be able to gather all the required info and perform the daily tasks, you'll also need to maintain excellent communication. Such positions often are often pathways to more senior law office careers.
The average annual base salary of a Law Clerk is $55,935.
Your responsibilities as a Law Clerk may include the following:
Legal research and writing 

Preparing bench memos that briefly summarizes the facts of a court case

Drafting opinions and orders and proofreading the lawyer's opinions and orders

Assisting paralegals 

Verifying citations

Maintaining communication on case management and other procedural requirements

Case record reviews

Providing legal advice, offer analysis and interpretations 

Particular duties identified by the senior staff

Working cooperatively with staff

Other administrative duties
Key Skills and Competencies
Law Clerk is one of the most popular entry-level positions among law firm jobs for college students. There are some minimum qualifications that are essential to meet when you apply for this position. These requirements will serve as a guarantee that you have a set of skills and competencies needed for a law firms career and show that you'll need to be able to perform your duties as a law clerk. 
Law school degree or certification for completed law school studies and awaiting a degree

Excellent research and writing skills

Excellent communication skills

Administrative skills

Keen on details 

Cooperative

Other skills or competencies indicated as required in the job description posting
Job Positions
Corporate Law Clerk

Law Firm Law Clerk

Litigation Law Clerk

Family Law Clerk

Immigration Law Clerk
---
Paralegal
Job Description
As a paralegal, you can work for a law firm, corporations, and governmental agencies, to name but a few. Your primary responsibilities are delegated by the lawyer or the senior staff. 
In general, some duties are shared by different positions in a law firm. Many paralegal and lawyer duties overlap, but there are particular responsibilities reserved only for lawyers. Besides providing legal advice, paralegals also do administrative and other clerical duties. 
You can't get paralegal jobs in a law firm without a law degree or a certificate. But if you aim to progress in your career as a lawyer, working as a paralegal will bring you one step closer to your desired position. Some of the other paralegal jobs at law firm are independent, freelance, and virtual paralegal.
The average annual salary is $48,840.
Your responsibilities as a Paralegal may include the following:
Drafting and reviewing documentation 

Providing lawyers with legal advice 

Assisting lawyers in trial preparations 

Assisting in client meetings

Conducting research 

Communicating with and coordinating witnesses

Conducting interviews with clients

Coordinating law office activity

Performing administrative duties 

Case filing in the

law firm management

system
Key Skills and Competencies
Typically, requirements differ depending on the law firms hiring. However, you'll definitely need to have a law degree or a paralegal certificate. 
In addition, previous experience in jobs at law firm or a similar setting is usually required. 
Here's a sum-up of the basic requirement, skills, and competencies to be eligible for a paralegal position:   
Completed paralegal certificate, a Bachelor's degree in paralegal studies

Previous experience in legal services

Nationally-accredited paralegal program

Excellent organizational skills

Excellent communication skills

Administrative skills

Keen on details
Job Positions
Paralegal
Law Office jobs
by type:
Law Firm Paralegal

Corporate Law Paralegal

Freelance Paralegal

Litigation Paralegal

Family Law Paralegal
---
Lawyer
Job Description
Lawyers, also called attorneys, are certified professionals responsible for advising and representing natural and legal persons. The lawyer's job is to give advice to clients, do legal research, prepare legal documents, and represent clients in criminal and civil court proceedings. 
While working at a law firm as a lawyer, you'll represent individuals, a group of individuals as a whole, a litigating party, businesses, or the government. You can either represent the plaintiff (the party that is filling or initiating a legal action) or the defendant (the party that is being sued or charged).
The job descriptions for different types of lawyers will be different according to their field of specialization and practice environment.
The average annual salary of a lawyer is $122,960.
Your responsibilities as a lawyer may include the following:
Handling cases, partnerships, and projects

Conducting research and writing legal documents

Providing legal support to clients 

Revising written documents by paralegals 

Communicating with clients and paralegals

Representing clients in court

Attending court hearings

Managing law office activity
Key Skills and Competencies
Depending on the structure of the law firm, different skills and competencies will be required. Also, the previous experience necessary and obtained education will vary. 
Here's a sum-up of the most commonly required skills and competencies: 
J.D. from an ABA-accredited law school

Previous

law office employment

experience

Ability to set priorities

Detail-oriented

Strong analytical skills 

Excellent oral and written communication skills

Excellent organizational skills

Negotiation skills

Additional skills and competencies with a particular focus 
Job Positions
Law Firm Lawyer

Associate Attorney

Immigration Lawyer

Family Lawyer

Contracts Lawyer

Litigation Attorney

Corporate Attorney
---
Office Manager
Job Description
Do you know that you can pursue careers in law without being a lawyer? For instance, if you come from a management background, you can work as an Office Manager. With a background in finance, you can look for finance jobs in law firms.
As an office manager in a law firm, your responsibility will be to make sure everything runs smoothly. Your responsibilities may differ depending on the size of the law firm. The team you'll manage will also vary in size. Large law firms are those with more than 350 attorneys and more, whereas a small-sized law firm consists of 2 to 10 attorneys. 
If you work for a law firm with thousands of lawyers, your involvement in the recruitment process will probably be different than in a small law firm. Overseeing your team's work and coordinating with other departments, including finance, business, and HR, will be more integral to your daily responsibilities. Therefore, professional experience from fields besides law may be suitable for such jobs in law offices.
The average law firm office manager salary is $54,525.
Your responsibilities as an Office Manager may include the following:
Daily management of all the operations

Solving administrative issues

Coordinating

law firms hiring

in collaboration with the HR department

Training new staff and ensuring employees development

Overseeing the preparation of budget reports

Assigning cases and distributing work among team members
Key Skills and Competencies
Legal firms hiring office managers aren't just looking for someone who has a law degree. They're welcoming candidates with different study and experience backgrounds. It can be very specific from one law firm to another, but there are some essential skills and competencies below: 
BA in Business, Management, and similar

Experience in a similar role and in legal services

(for instance,

law firm accounting jobs

or

law firm recruiting jobs

)

Excellent management and organizational skills

Leadership skills

Highly organized and detail-oriented

Knowledge of HR, bookkeeping, and billing

Ability to integrate into a fast-paced environment
Job Positions
Office Manager jobs by type:
Law Firm Office Manager

Office Manager

Law Firm Administrator Jobs 

Law Firm Manager jobs

Senior Office Manager

Quartermaster Law Firm
---
Receptionist
Job Description
As a Legal Receptionist at a law firm or legal department, you'll work at the front desk or lobby. Primarily, you'll greet clients and other visitors and answer all the calls. It's essential for any reception role and other law firm positions to maintain a professional and polished image of the firm. However, your working environment and duties will be different if you work for a law firm or a corporation. 
With such a position comes an opportunity to be promoted to other law firm careers, for instance, as a supervisor or, depending on your education, as a legal secretary, paralegal, or a law firm investigator jobs. As a receptionist, you'll maintain professional relationships with employees from each department. Many different duties may be assigned to you to support the teams on a daily basis.  
The average annual salary is $27,965.
Your responsibilities as a Receptionist at a law firm may include the following:
Greeting clients and other office visitors

Answering all phone calls

Email management

Appointment calendars management

Perform data entry

Administrative tasks

Scanning and filing documents

Maintaining an organized workspace

Providing refreshment and other light housekeeping duties

Ad-hoc duties 
Key Skills and Competencies
Working as a reception is one of several law firm jobs for non lawyers. So, the requirements are different and depend on the size of the firm as well as the company structure. Receptionist positions are entry level law firm jobs, and the skills and competencies required are the following: 
High school diploma

Previous experience, particularly in

law firm assistant jobs

Associate Degree or Bachelor's degree

Ability to multitask

Ability to work well under pressure

Confidential and professional 

Strong interpersonal skills
Job Positions
Law Firm Receptionist

Legal Receptionist

Law Firm Jobs Part Time

Corporate Legal Receptionist 

Legal Backup Receptionist

Receptionist

Part-time Law Firm Jobs

 
---
Top Cities for Law Firm Jobs 
Leading analysts rank the top US cities and regions for law firm jobs differently. Some focus on salaries, while others take into consideration benefits. Criteria like what the cities have to offer in terms of housing, cost of living, lifestyle, culture are also part of the picture.
At the end of the day, though, the analysis shows New York is the best city for attorneys, simply because the average salary is the highest. Law firm jobs in NYC are followed by law firm jobs in DC. You should definitely consider Atlanta and Huston, too. 
---
Conclusion
Now you know all the different types of law firm job openings and many career paths in legal service. So, if you're interested in pursuing one in such an environment, you can look for opportunities beyond the most common ones.
What's more:
Those who have a background in business, management, or HR can look for law firm business development jobs. If you come from a more technical background, you can even look for law firm IT jobs. Lastly, check out law firm marketing jobs, too, if you have such skills.
With a better understanding of law firm jobs, you can improve your job hunt strategy by making more than simple searches like "law firms near me hiring" and "law firm jobs near me" and instead opt for more specific position search depending on your experience, education and preferences.