Imagine making a huge discovery or innovation and sharing it with the world.
Now, someone steals your idea and says they've come up with it first.
Wouldn't that be so unfair?
Indeed it would. And that's where intellectual property (IP) law comes into play.
Thanks to IP law, information and intellectual property are well preserved and legally protected. IP law helps resolve issues with marks or trademarks, patents, trade secrets, and copyright.
At The High Court, we will bring you up to speed with the most popular IP law jobs, the IP lawyer job description, requirements, average salary of all intellectual property positions, degree tips, guides, frequently asked questions, and more.
So, let's check it out!
Popular IP Law Jobs in 2021
Patent Attorney Jobs
Job Description
The Patent Attorney is responsible for finding out whether inventions are new and so eligible to be patented or not. Just so the Patent Attorney can provide a successful outcome in each case they participate, they should have excellent legal, scientific and technical knowledge. Patent law internships are an excellent way to get the necessary experience and build a successful career in law. 
Some of the key responsibilities of a Patent Attorney are the following:
Providing legal advice on patents, technical data, trade secrets, licenses, trademarks and copyrights 

Interpreting the laws and regulations that revolve around clients' intellectual property 

Conducting legal, scientific, and technological research and gathering evidence

Simplifying and clarify complex technical info 

Providing legal protection to clients in court proceedings

Monitoring research and development activities to identify inventions and potential external claims for compensation
Key Skills and Competencies
Some of the key skills and requirements that a Patent Attorney should have are the following: 
Bachelor's degree in a relevant subject

Patent Law Bar Examination

A minimum of 5 years experience

Experience in drafting and prosecuting patent assets, developing patent strategies, conducting associated patent analysis, due diligence, transactions and licensing

Outstanding communication and analytical skills 

Ability to work under pressure to meet deadlines 

Ability to work independently or as a part of a team 

Leadership skills
Salary & Job Outlook
On average, a Patent Attorney in the US earns $154,060 annually. The salary can go as high as $216,140 for more experienced attorneys. On the lower scale, the pay can go down to $84,000. The size of the salary of a Patent Attorney depends on their experience. So, an attorney who is new in practice will earn a much lower salary than someone who has been practicing for years. Other factors that affect the salary size include the level of education, the city of practice, the skills, and the certifications.
Job Titles Available on the Market 
Government Attorney

IP Litigator
---

Trademark Attorney Jobs
Job Description
A Trademark Attorney is a legal professional who specializes in trademark law. They act as agents for the purposes of applying and obtaining trademark registrations and also provide legal advice on trademarks, as well as design matters. 
Some of the key responsibilities of a Trademark Attorney are the following:
Drawing up contracts

Dealing with registration authorities 

Handling renewals of existing trademarks

Carrying out national and international searches of new trademarks and advising on their availability 

Monitoring existing and proposed trademarks

Acting as backup to the solicitors and barristers when conducting a case if it comes to litigation

Negotiating trademark disputes and taking action on trademark infringement

Managing and protecting portfolios of intellectual property rights

Advising on legal aspects when it comes to marketing new services or products 
Key Skills and Competencies
The essential skills and requirements a Trademark Attorney needs to have are:
Undergraduate degree, preferably in science or engineering

Juris Doctor degree

Excellent written and verbal communication skills

Be thorough and pay attention to details

Knowledge of court procedures and government regulations

Analytical thinking skills

Active listening skills

Ability to negotiate

Cultural and commercial awareness
One of the essential requirements for trademark attorneys is their pre-law undergraduate education. If you are interested in the patent and trade mark attorney jobs, you should consider getting an undergraduate degree in engineering or science. However, if your plan is to work in different intellectual property areas like sports, litigation, or copyright law jobs, you should go after any undergraduate major with a nod to law, such as history, economics, political science, or business management. 
After completing undergraduate education, you'll need to get a Juris Doctor degree from law school (preferably one accredited by the American Bar Association) and pass a trademark law bar examination.  
Salary & Job Outlook
The average salary of a Trademark Attorney in the US is $129,842 per year, which translates to $62 per hour, $2,497 per week, and $10,820 per month. On the low scale, the salary can average $85,000 per year, especially for new attorneys. For more experienced attorneys, the salary can go up to $184,000. However, like any other legal career, the exact wage is determined by the certifications, the level of experience, additional skills, and the level of education.
Job Titles Available on the Market
Corporate Trademark Attorney

Trademark and Copyright Attorney
---
IP Support Roles
Job Description
The IP law jobs sector isn't solely about solicitors and attorneys. There are many high-profile support roles, ranging from Patent Record Team Leader to Patent Secretary and Trademark Administrator. The average salaries of these positions depend on the educational background and experience in the field.
A Patent Record Team Leader is responsible for: 
Inspecting every patent application to determine that the design is clearly described and appropriate for use

Making manual searches of previous publications to prove that the inventions are novel

Following appeals through to their conclusion

Creating search reports and sending them to patent agents
A Patent Secretary is responsible for: 
File maintenance 

Preparing routine correspondence

Preparing responses, applications, and other patent prosecution documents

Processing and monitoring attorneys' dockets

Report filing to clients
A Trademark Administrator is responsible for:
Maintaining filing systems

Preparing and filing trademark applications

Making trademark searches and other transactions related to trademarks

Keeping track of deadlines

Reviewing and analyzing local and foreign trademark files 
Key Skills and Competencies
A Patent Record Team Leader needs to be a highly experienced individual who is CIPA qualified. Other skills and competencies include: 
Attention to detail

Excellent organizational skills

Team player

Experience in dealing with patent renewals and records 
A Patent Secretary needs to have prior experience in patent litigation jobs, as well as 2+ years experience in patent prosecution. Other skills and competencies include: 
Technical and administrative skills

Excellent communication skills

Self-motivated and independent 
A Trademark Administrator must have a Bachelor's degree, as well as:
Excellent command of written and spoken English

Formal communication skills

Knowledge of IT and online services

Ability to coordinate with multiple entities at the same time
Salary & Job Outlook
The average salary for IP support roles in the US is $74,520 per year or approximately $36 per hour, $1,433 per week, and $6,210 per month. On the lower side, the average salary is $25,000 per year. On the higher side, the compensation can go up to $107,000 annually.
Job Titles Available on the Market
As we mentioned, the most common
patent and trademark support roles
on the market are: 
Patent Records Team Leader

Patent Secretary

Trademark Administrator
---
IP Solicitor 
Job Description 
An IP Solicitor works closely with businesses to help them protect, exploit, manage, defend, and enforce their intellectual property rights. They review and advise on any current or proposed intellectual property documentation. The primary responsibilities of IP solicitors are:
Advising clients and businesses on the legal rights and actions involving intellectual property

Representing their clients in the courtroom

Consulting and advising on certain IP documents, such as licenses and patents

Creating and reviewing patent and trademark papers

Drafting licensing agreements and new contracts

Conducting research

Collaborating with patent and trademark offices

Filing lawsuits and negotiating legal settlements    
Key Skills and Competencies
To work as an IP Solicitor, you'll need to have 3 to 5 years post qualification experience (PQE) and be able to work with high-profile clients. The critical skills and requirements that an IP Solicitor should have are the following:
Strong analytical skills

Accuracy and attention to detail

Ability to manage many types of paperwork and written documents

Strong organization skills

Technical knowledge  
Salary & Job Outlook
The average salary of an IP Solicitor is $117,000 per year, which is an equivalent of $56.25 per hour. The salary of an entry-level solicitor is $65,000 per year. On the higher side, the pay can go up to $211,000 for an experienced solicitor.
Job Titles Available on the Market
Soft IP Solicitor

Trademark Solicitor
Next on our list of IP law jobs:
---
IP Analyst 
Job Description
The primary role of the Intellectual Property Analysts is research. They analyze and research existing patents and provide information and advice to their clients. This information can help clients make decisions on whether to modify the product or stop the development. 
The main responsibilities of an IP analyst are the following: 
Conducting research and analysis of existing and prospective intellectual property in order to support the IP activities that have the purpose of licensing and litigation 

Using a wide range of resources, such as datasheets, technical papers, schematics, presentations, reverse engineering reports, and so on 

Applying the proper methods to evaluate the incoming patent portfolios for licensing and brokering

Establishing the value of a portfolio with the help of the IP and business teams 

Developing claim chart templates and assisting engineering analysts in publishing polished reports 

Creating a unique patent portfolio analysis and presenting it to the legal, engineering, and business teams

Maintaining and developing existing portfolio assets

Assisting the patent prosecution process by claim drafting to achieve the maximum targeted results
Key Skills and Competencies
Some of the essential skills and requirements in these IP law jobs are the following: 
Technical undergraduate degree (computer engineering, physics, or similar)

Be registered with the Patent and Trademark Office

Project management experience

The capacity to handle and understand complex data

Excellent communication skills to present their conclusions to the clients

Detail-oriented person

Time management and the ability to carry deadlines according to the clients' business needs

Ability to work discreetly on highly confidential projects

Ability to work alone and manage their own workload

Confidence to deal with people from many different backgrounds
IP Analysts can come from a wide range of academic backgrounds. However, to become a successful IP Analyst, you need to have a thorough understanding and knowledge of IP law. 
Salary & Job Outlook
The Salary of an IP Analyst in the US averages $85,692 per year, which translates to $ 41 per hour, $1,648 per week, or $7,141 per month. The top earners bring in as much as $124,500 annually or $10,375 per month. Entry-level IP analysts earn up to $59,000 annually or $4,916 per month. According to the Bureau of Labor Statistics, this occupational field will see an impressive 18% growth between 2019-2029, meaning this position has an extremely promising future.
Job Titles Available on the Market
Patent Searcher

IP Legal Assistant

IP Law Clerk jobs
---
IP Manager
Job Description 
An Intellectual Property Manager manages the intellectual property assets of an institution or a business and also works on IP commercialization. They have expertise in technical or creative fields and have a strong knowledge of the patent and trademark laws and IP asset management. With their expertise, they create and administer an organization's intellectual property operations and strategies. 
Not all IP Managers have a law degree, and they come from a variety of creative, business, and technical backgrounds. The primary responsibilities of an IP Manager are the following:
Evaluating and identifying new technologies that have the potential to be licensed

Managing patent prosecution

Developing and implementing marketing plans

Developing and overseeing the company's intellectual property strategy

Guiding senior management when it comes to business transactions

Managing active licenses

Drafting and negotiating legal documents, as well as updating and expanding policies

Working toward assessing the patentability of new inventions

Assisting in the process of drafting and reviewing related inventions disclosure

Proposing and executing strategies to protect the company's intellectual property  

Evaluating market potential by examination of existing patents and protections

Advising management on new laws, regulations, and statutes affecting the company's intellectual property 
Key Skills and Competencies
An Intellectual Property Manager is definitely not one of the entry level intellectual property jobs. It requires a number of skills that are usually acquired through years of education and work experience. However, there are many IP Manager career opportunities. Some of the critical skills and requirements that one IP Manager should have are the following:
Bachelor's degree in business or a technical field 

Excellent attention to detail

Highly effective problem solving and analytical skills

Excellent written and oral communication skills 

Ability to effectively manage priorities and handle multiple projects

Self-motivated and independent, with a strong sense of urgency and ability to drive a project to completion

Strong advocacy skills in connection with patent prosecution

Collaborative personality with strong interpersonal skills  
Salary & Job Outlook
The average salary of an Intellectual Property Manager in the US is $117,000 annually, which is equivalent to a $60 hourly rate. The salary can be lower for entry-level IP managers, averaging $81,625 per year, and more experienced IP managers can earn up to $127,378 annually.
---
Criminal Lawyer (IP-Related Crimes)
Job Description
The criminal lawyer specializing in IP-related crimes (also known as a Trade Secrets Lawyer) has to deal with the various issues in case intellectual property gets violated, also known as trade secret misappropriation. For example, intellectual property crime is committed if someone manufactures, distributes, and sells pirated goods, such as trademarks, patents, artistic work, and industrial designs for their own commercial gain. Trade secrets lawyers help their clients protect proprietary and confidential information. 
For that reason, they have to: 
Investigate the case and interview all the involved parties

Research the case law, statutes, crimes codes, and procedural laws

Handle litigation related to the misuse and misappropriation of trade secrets

Quickly address and resolve the problems with alleged or actual intellectual property rights infringements
Key Skills and Competencies 
The key skills and requirements a Trade Secrets Lawyer should have to be successful in these IP law jobs are the following:
Degree in Law

Secondary degree in technology, science, or engineering is not required but desirable

Analytical and problem-solving skills

Excellent written and oral communication skills 

Attention to detail

Ability to work under pressure in order to meet deadlines 
Salary & Job Outlook
The median average salary of a Trade Secrets Lawyer is $140,000 per annum, and an entry-level salary can go as low as $90,000. On the higher side, the salary can hit up to $200,000 per annum for the more experienced attorneys in this sector.
---
You might also like: Criminal Justice Jobs
---
IP Academic Jobs
Job Description 
It is common practice for law firms to hire PhDs as patent agents or technology specialists. These entry level intellectual property attorney jobs are gateways into the field. To be successful in these career fields, every candidate must understand the implications of the discovery and research to see what makes it different from past advances. 
Technology transfer offices also hire PhDs to work as licensing officers and technology specialists within the academic community. Licensing officers review the new inventions that come from the academic community, and they check for patentability and commercial viability. These IP law jobs for PhD students are a perfect opportunity to gain experience in this niche area of law. 
Key Skills and Competencies 
The essential skills and requirements for an IP academic are the following:
Degree in physics, science or engineering

Ability to quickly adapt to new projects

Strong research skills

Ability to communicate with individuals from different backgrounds

Concise writing skills
Salary & Job Outlook
There isn't an exact IP academic tutor average salary. In general, a tutor in the US earns $25.07 per hour. Generally, working as an intellectual property specialist in any position is lucrative. The average salary of an IP specialist is $65,000 per year. However, the pay can go as high as $95,000 for experienced specialists and as low as $42,000 for entry-level specialists.
---
What Is Intellectual Property?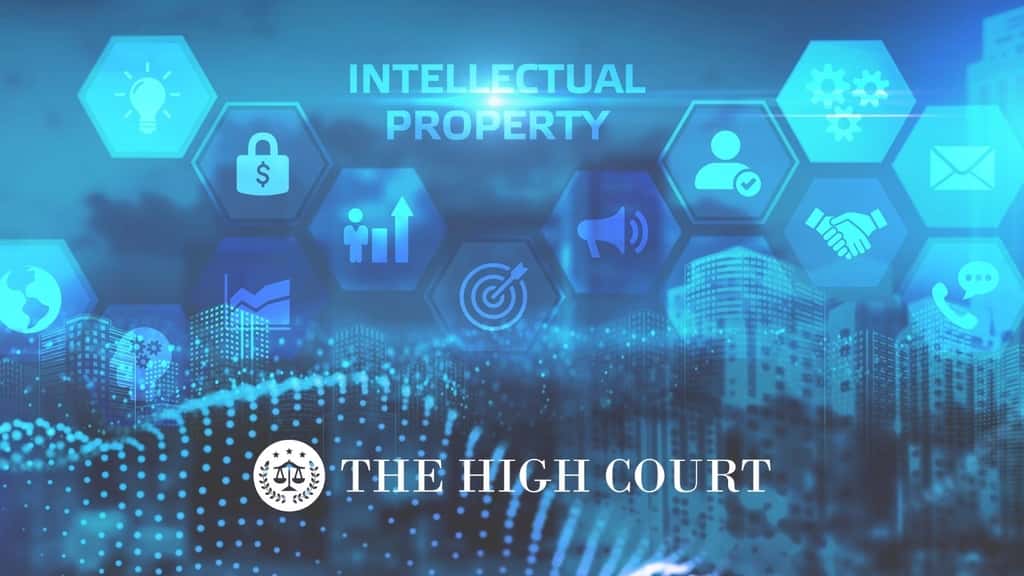 Intellectual property is a broad term, but it mainly refers to the protection of the ideas and intangible creations of the mind. As such, IP plays a crucial role in both economic and cultural life. Its importance is recognized by the numerous laws and various intellectual property legal jobs that protect intellectual property rights. 
Here's the thing:
IP includes everything from inventions and works of art to trademarks and computer programs. The most common areas and categories of IP are copyrights, patents, trademarks, trade secrets, and industrial design.
Let's take a closer look at what each one entails:
Copyrights
Copyright is a form of IP protection that gives exclusive rights to the creators of original work. Copyrights protect pictures, writings, art, music and other forms of intellectual work like computer programs, advertisements, technical drawings, maps and databases. 
Patents
Patents are government-issued grants issued that give the inventors an exclusive right to their creation and also the right to make, sell, and use the invention for a limited period of time. In most cases, the patent lasts for 20 years. After the period of patent protection ends, anyone is free to make, sell and use the product.  
---
Further reading – Patent Litigation Statistics
---
Trademarks
A trademark is a symbol, design, or expression enterprises and organizations use to help identify and distinguish their products and services. Some examples of trademarks include the logo, brand name, and bottle shape of Coca-Cola, the three stripes of Adidas, and the pink and orange sausage style lettering of the Dunkin Donuts logo.
Trade Secrets
Trade secrets can be any piece of confidential corporate information. They include business practices, designs, and formulas, which are explicitly designed to give a competitive advantage to a business. 
Industrial Design
Industrial design is focused on protecting the visual aspects of the article, particularly its design, pattern, shape, or ornament.
---
How to Become an Intellectual Property Lawyer 
An Intellectual property lawyer career is one of the most lucrative jobs in law. So, it should come as no surprise that becoming an Intellectual Property Lawyer can be very challenging, especially when choosing the right path in intellectual property law. However, that shouldn't put you off because almost all fields in IP law are exciting, intellectually challenging, and well-paid. 
In this section, we will provide you with some useful tips on how to become an Intellectual Property Lawyer.
First, you need to complete a 4-year undergraduate degree in a field of science, such as chemistry, biology, physics, or a technical degree in civil, electrical, mechanical, or biomedical engineering.
Second, you need to complete a law program from an accredited law school and pass the state bar exam. 
Third, you have to pass the USPTO licensing exam (also known as the patent bar).
Fourth, you should continue to attend relevant courses and keep in touch with the latest educational materials to stay up to date with the current laws that cover patents. 
Once you have successfully completed all of the above and have secured an interview for one of your dream IP law jobs, you need to prepare. Some of the most common interview questions are the following: 
What methods could you potentially use to simplify a complex piece of information?

How would you overcome a difficult challenge when it comes to protecting the intellectual property of a creator?

In what ways have you enforced statutory, regulatory, or contractual obligations?

How would you deal with false claims of compensation?

In what ways would you research new technology for the purpose of a patent application?
---
Freelance Intellectual Property Jobs
Intellectual property law is required almost everywhere in the world, especially in the US. As a result, the IP law job market is booming, offering countless IP attorney job listings. Due to the high demand for IP jobs, many businesses turn to freelance platforms where they can find the right candidate. 
The most demanded IP law jobs include certain types of technical degrees like mechanical engineering, electrical engineering, computer engineering, and biotech engineering. Some of the most popular platforms for international IP law jobs are Upwork, Freelancer, and Fiverr.
---
IP Lawyer vs Patent Attorney
IP Lawyers are an integral part when it comes to the protection of intellectual property. They play a variety of roles, such as serving as advisors, counseling clients about IP matters, and acting as advocates. To this end, they represent clients in court proceedings or in front of the United States Patent & Trademark Office (USPTO). Other common tasks include conducting research and interviews, as well as preparing documents.    
In contrast:
Patent attorneys usually have a single role, which is obtaining a patent for their clients. But this job is more complicated than it sounds. They need to have a technical understanding of the product, so they can draft and file a patent application, as well as give opinions on ownership, inventorship, infringement, and patentability. At the end of the day, they are one of the main reasons a patent application is successful or not.
The main difference between an IP Lawyer and a Patent Attorney has to do with their qualifications. In addition to a law degree, a patent law career requires some type of technical background, preferably in engineering or science. Additionally, patent attorneys need to pass a patent bar exam to prove their knowledge of patent law and USPTO procedures and policies. 
---
Conclusion
As they're the fastest-growing and most exciting in the wider sector, IP law jobs are readily available to legal professionals. Creators can get an insight into their rights if they consult an IP Rights Organization (e.g., WIPO) or a similar intellectual property association. 
However, if they'd like to get legal advice, they should consider consulting an IP lawyer. 
Bottom line:
The importance of an IP lawyer is evident in the responsibilities they have, as well as the qualifications, obligations, and salaries.
---
FAQ
Q: What is the highest-paid job in law?
According to PayScale, patent lawyers have the highest median pay. But salaries can vary depending on whether the lawyer is working for a firm or is self-employed. The second-highest paying are intellectual property legal jobs, while trial lawyer jobs are third.
Q: How do I become an IP lawyer?
First and foremost, you'll need to graduate from law school. A degree from law school is a fundamental requirement to become an attorney in law, no matter the area of specialty. Also, you might consider completing an undergraduate degree program in chemistry, engineering, physics, or biology.  
Q: How much do IP attorneys make?
IP attorneys are some of the highest-paid legal professionals today, primarily because IP law is a complex field that requires certain types of knowledge. The median Intellectual Property Lawyer salary is $137,000 per year, but some higher-end lawyers can earn up to $197,000.
Q: What is the job of an intellectual property lawyer?
IP business attorneys help protect their clients' products and ideas from being used by third parties. IP law jobs involve thorough knowledge of laws governing trademarks, patents, copyrights, and trade secrets.