Corporations in all industries have ever-growing responsibilities. Luckily, for those who practice law, this means more corporate lawyer jobs will be available. 
Have you ever thought about why this is the case?
Here's the deal:
Corporations are seen as separate legal entities from the businesses they're operating. They also have a large base of stakeholders, not only shareholders. Whether they provide services or produce goods, corporations depend on various resources such as human, financial, and physical. 
While business law practitioners ensure that every aspect of the company is operating in accordance with the established laws, rules, and regulations, corporate lawyers deal with different matters.
Now:
In corporate lawyer jobs, you will be primarily concerned with the big picture of running a business like share ownership, buying decisions, acquisitions, mergers, and investors' rights. The corporate legal practice also exists to ensure that large corporations don't impose a monopoly in specific markets, and smaller peers and new businesses can penetrate and survive in the market.
Does this sound interesting to you? If so, keep on reading to learn more about the different corporate law job opportunities we have for you at The High Court. The work requires specific skills and qualifications, as well as a lot of your time and dedication, but the compensation is good. We back this statement with stats and details from real job offers.
---
Popular Corporate Law Jobs in 2021
In the following section, we will cover various types of corporate law jobs. You will also get to learn about the key requirements and responsibilities as well as what salary you should expect. 
---
Corporate Lawyer
Job Description
In house corporate lawyer jobs come with numerous responsibilities. The main one is providing legal advice to clients about their rights and duties under the existing law. As corporations are treated as legal entities, the client is exclusively the corporation and not the shareholders or employees. 
There are many legal issues related to corporate law and a set of complex regulations, both state and federal, apply to corporations. In fact, some state laws require corporations to hold annual shareholder meetings. What's more, the laws are constantly evolving, with even subtle changes posing a risk to corporations' legal compliance. Corporate lawyers mitigate that risk, specifically in five areas subject to the law – contracts, mergers and acquisitions, corporate governance, venture capital, and securities. 
When it comes to contracts, your main job as a corporate lawyer will be to draft and negotiate legally binding agreements, including mergers and acquisitions. These operations involve conducting due diligence, too. 
The corporate law vacancy responsibilities also include corporate governance. This involves creating a framework for the company to be run and controlled and creating bylaws and policies for managing the company.
You may also assist in the legal obligations related to venture capital, which is basically supporting either startups or other corporations in finding funding to grow their business. 
Lastly, you will provide clients with advice on law compliance, preventing fraud, promoting transparency, and more. The primary purpose of corporate lawyers is to avoid litigation. In junior corporate lawyer jobs, you will provide support to the more experienced lawyers to some extent.
Please note that on the list of jobs for a corporate lawyer, you may find such roles listed as corporate attorney jobs. 
The annual average corporate lawyer jobs salary in 2021 is $110,918. 
Key Skills and Competencies
A Juris Doctor (J.D.) degree

License to practice law in their state

Previous working experience in business or a corporate setting may be desirable.

Excellent writing, communication, and negotiating skills

Eagerness to learn the different law areas or specialize in a particular area like M&A

Willingness to learn industry-specific issues

Unhesitant to seek support when lacking the necessary knowledge or experience

Additional

corporate lawyer jobs qualifications
Job Titles Available on the Market
Compliance Analyst

Corporate Paralegal

Review Lawyer (medical, pharmaceutical)

Clinical Trial Lawyer

R&D Lawyer

Corporate Legal Assistant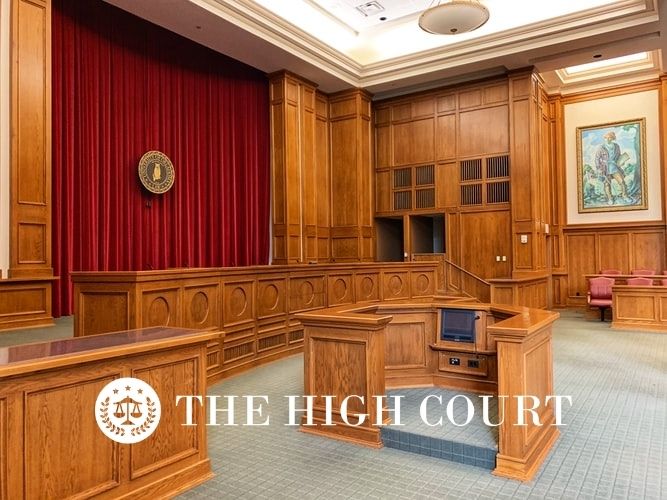 ---
Associate Corporate Counsel
Job Description
An associate corporate counsel is another of the corporate law firm jobs that are highly important for corporations. The main responsibilities of corporate counsels and corporate lawyers overlap by a certain degree. But unlike the corporate lawyer job profile, councils work directly for the company.
Also, as the name suggests, counsels are providing advice based on experience and knowledge of corporate and company law. As a counsel, you will be working closely with the Board of Directors to plan and manage the implementation of corporate governance and policies.
Furthermore, your role will be to provide the legal team with the most up-to-date info regarding trends, issues, and best practices. The position also requires a vast knowledge of various areas like real estate, for example.
Depending on the size, structure, growth, and industry of the corporation, the counsel's role may have progressive levels based on experience. Thus, you may climb the ladder to senior corporate counsel and corporate general counsel in some large multinational corporations.
Please note that there could be a variation in the titles in the corporate law associate jobs. So, before you decide to apply, read the requirements and position details carefully. Senior positions require greater experience than the corporate lawyer jobs for freshers. Also, check if any preferred areas or industries are mentioned in the corporate law job ads. 
The average annual Corporate Counsel Salary is $106.5K.
Key Skills and Competencies
J.D. degree from an American Bar Association (ABA)-approved law school

An active member in good standing of the Bar

Previous experience in corporate law

Experience in corporate mergers and acquisitions

Experience in drafting and negotiating

corporate contracts

and other documents

Experience in overseeing due diligence in M&A

Superb oral and written communication skills

Excellent organizational skills

Ability to manage a team if required

Highly detail-oriented and efficient
Job Titles Available on the Market
Corporate Counsel in Real Estate

In-House Counsel

Staff Attorney

Labor and Employment Lawyer

Corporate Counsel Procurement
---
Corporate Strategy Consultant
Job Description
Corporate strategy consultants support businesses in remaining relevant in the market. In these corporate lawyer jobs, the main responsibilities include analyzing business practices and trends and defining strategy for better performance in key areas.
More specifically, as a corporate strategy consultant, you will conduct market research, study industry trends and work on setting business goals. In addition, you will focus on improving the company workflows and processes. Part of your job will also be to present regular analysis reports in order to promote growth, increase revenue, and gain an edge over competitors. All these actions will lead to employing successful tactics that enable meeting the company goals,
The average annual salary for corporate strategy consultants is $98,168.
Key Skills and Competencies
A degree in business analytics, business management, or other relevant

A previous experience in a similar setting

Excellent project management skills

Excellent interpersonal and communication skills

Knowledge of financial analysis

Project management skills

Research and writing skills

Other specific skills and competencies required by the corporation
Job Titles Available on the Market
Corporate Strategy Analyst

Corporate Strategy Director

Strategy Associate
---
Corporate Legal Intern
Job Description
Corporate legal intern vacancies are a great way to set foot in the corporate law practice. As a corporate legal intern, your main duties will be to conduct research on legal issues and propose solutions. 
Moreover, you will draft agreements, make policy analysis for compliance, and assist in other ad hoc duties assigned to you by the more experienced lawyers. In addition, you may be assigned some clerical and admin tasks, such as case management and more.
The average annual pay for corporate legal interns is $51,233.
Key Skills and Competencies
Studying at an ABA-accredited law school

Ability to conduct research

Strong verbal and written communication skills

Strong organizational, problem solving & analytical skills

Ability to work efficiently and independently

Detail-oriented

IT skills

Specific skills and competencies required by the corporation
---
Corporate Secretary
Job Description
As a corporate secretary, you will first arrange all the corporate meetings' logistics, including those of the company board and the committees. Moreover, you will attend the gatherings and note what was communicated. Your responsibilities in these corporate attorney jobs will also include advising the board on their roles and responsibilities and facilitating the board members' training, development, and orientation.
You will also maintain the corporate documents and hold responsibility for the disclosure and compliance with laws and regulations, assist in subsidiary management and governance, corporate governance practices development, and more. It's important to note that the corporate secretary is a state-required position for every corporation.
The average annual salary for this position is $70,620.
Key Skills and Competencies
Thorough understanding of business 

Knowledge of corporate law

Strong written and verbal communication skills

Excellent management skills

Detail-oriented

Flexible and creative

Maintaining a professional image

IT skills
---
Types of Lawyers
Personal Injury Lawyer
A personal injury lawyer provides legal services to people who want to file a claim for being a victim of some sort of injury. The injury can either be from physical or psychological nature. On the other hand, the perpetrator can be a single person, an organization, agency, or any other entity. 
The average annual salary of a personal injury lawyer is approximately $50,000. Becoming a personal injury lawyer requires several years of legal experience. This is after you have earned a law degree and have taken the bar exam. 
Estate Planning Lawyer
As an estate planning lawyer, your job is to provide legal advice to people when preparing for the possibility of mental disability and eventual death. This includes estate planning for the last will and testament, drafting living trusts, developing estate taxes plan, and protecting the clients' savings from creditors coming after the clients' beneficiaries.
Also, your responsibilities may include preparing a power of attorney for the clients in case they become mentally incapable. This way, clients will have someone to look after their affairs. That's why clients need to feel comfortable sharing personal details with you. You have to be trustworthy, someone with whom people will be able to share intimate details.
It's always better to start preparing to be an estate planning lawyer as early as possible. You will be able to take courses during law school to acquire estate planning knowledge and skills. Once you obtain a degree and pass the bar exam, you need to start building your profile working as a law clerk or associate attorney. Later, you might need to obtain certifications too, but first, you'll need three to five years of professional experience.
Bankruptcy Lawyer
As the name suggests, the main responsibility of bankruptcy lawyers is to give legal advice to clients, either individuals or corporations, in the face of significant financial loss, debt, or bankruptcy. The duties of bankruptcy lawyers also include providing legal support in paying creditors and liquidating assets to reduce debt. 
On the other hand, if your clients are creditors, you will provide legal advice on ensuring the legal entity undergoing bankruptcy pays its debts. You will represent the clients primarily outside but also in the courtroom.
Intellectual Property Lawyer
The intellectual property (IP)  lawyers' work mainly revolves around providing legal advice for protecting their clients' intellectual property. Patents and copyrights are examples of intellectual property. Your responsibilities as an IP lawyer will be to assist clients in registering a trademark and patenting process. Legal advice on acquisitions, other business transactions, and licencing deals will be part of your job too. Finally, litigation will also be a big part of your day-to-day job.
Employment Lawyer
As an employment lawyer, your role is to assist employees and employers. You will provide legal advice on the federal, state and local employment laws. You may specialize in working with a couple of regulations, as there are many. To work as an employment lawyer, you will need a J.D., preferably from a law school accredited by the ABA. A valid attorney's license is also a prerequisite. Finally, to get a job as an employment lawyer, you will need to gain a couple of years of experience in the legal field.
Immigration Lawyer
As an immigration lawyer, you will deal with matters involving permanent and temporary visa issuing and provide legal support on immigration laws' complexity. Besides, you will have to be very detail-oriented, as visa applications not only require a lot of paperwork, but minor mistakes can lead to deportation, job loss, and family separation. Simply put, you will support your clients through the immigration process.
Some immigration lawyers even work on behalf of the Federal Government. In addition to assisting with visa applications, they often represent the government in court proceedings involving deportation and even participate in the lawmaking and policy revision processes.
To become an immigration lawyer, you must first obtain a bachelor's degree from a university or college. Toward the end of the four-year program, you will take the law school admissions test (LSAT) – an exam that will assess your reading comprehension, logical, and verbal reasoning proficiency. Your score will be a determining factor for law schools' admission decisions.
After passing the LSAT, you will attend law school for three years before receiving a J.D. degree. During the three-year program, you will study basic law concepts before specializing in immigration laws. After earning the J.D., the last step to become an immigration attorney is taking the bar exam in the state of residency.
Additional Education and Experience
Some students choose to complete internships or clerkships to gain experience before graduating from law school. This can help broaden job prospects as many firms look to hire attorneys with experience.
Another option is continuing your education by working toward a Master of Law degree (M.L. or LL.M). This two-year program gives attorneys global credibility, as it's internationally recognized.
Additional Licensure Requirements
To practice law, you must meet additional state-standardized licensure requirements. Most of them include lawyers taking Continuing Education Courses. These courses keep attorneys up to date with news laws and case precedents. The state determines the number of hours required.
Criminal Lawyer
As a criminal lawyer, your responsibilities will include providing legal advice to clients and represent them in courts. In some cases, you'll need to do legal research and analysis. Your clients may be individuals, companies or other legal entities. Lawyer and attorney are interchangeable terms. 
To become a criminal lawyer, you will need about seven years of studying law. This is the case for all lawyers. Also, you'll need to obtain a license. Finally, you'll need to gain a few years of practical experience in legal services before becoming a criminal lawyer.
Browse more Criminal Justice Jobs.
---
Corporate Lawyer Job Profile, Salary & Qualifications
What skills do corporate lawyers need?
To some extent, this depends on whether you aim for junior corporate lawyer jobs, corporate finance lawyer jobs, or some even more specific positions like corporate lawyer pharmaceutical jobs. In such cases, you will be expected to have particular skills for the respective area or develop them to a certain level if you have just graduated and obtained qualification.
Nevertheless, some skills are considered essential for a successful career in all corporate lawyer jobs. Research and analysis abilities are a prerequisite. Excellent verbal and written communication skills are a must, too. Management and organizational skills are also crucial, while other qualities like attention to detail are highly desirable. 
What is the average salary?
The average salary of a corporate lawyer is $100,000 a year. However, the sum depends on the corporation's size, location, and business management success. The candidate's experience will also influence the salary for both entry level corporate lawyer jobs and corporate lawyer partner jobs.
How many years of experience do they need?
The required experience for corporate lawyer vacancies is specific to the corporation you apply for. The industries that they operate in affect the required experience, too. More than just a few years of experience in legal service can be essential. However, some corporations make sure to provide corporate law jobs for graduates, too. 
What are the most common qualifications required?
The most common qualifications required for corporate attorney jobs are a J.D. degree and license to practice law in the respective state.
---
How to Become a Corporate Lawyer
First of all, you'll need to obtain a proper educational qualification. You'll need to study for a J.D. degree at an American Bar Association-approved law school, which takes about seven years.
During your studies, it's highly desirable to take internships in legal services. The best will be to ensure an intern position in a corporation's legal department and maybe try corporate law clerk jobs. Internships are an excellent way to start building your network, as the people you meet will be your future co-workers and possible employers or employees. 
If you're committed to having a career in corporate law, you can take some courses that are considered relevant for corporate affairs. You can later inform HR or whoever you're meeting to discuss open positions. Make sure to add all these relevant details to your resume.
By the time you start working as a corporate lawyer, you should have substantial knowledge and experience in the field.
---
Conclusion
If you're looking for corporate lawyer jobs in NYC or even corporate law jobs enforcement, the details we have provided above will certainly help you. Considering the skills, average salary, and the different types of lawyers, you can choose what position will suit you best.
---
FAQ
Q: What do corporate lawyers do?
Corporate lawyers are within the commercial law or corporate law section. They are responsible for structuring transactions, negotiating deals, drafting documents, attending meetings, and making calls. They ensure that the provisions of an agreement are clear and won't bring any future complications. 
Q: Does a corporate lawyer go to court?
One of the responsibilities of a corporate lawyer is to go to court and represent their client, which in this case is the corporation as a legal entity. There are even specific openings in corporate litigation lawyer jobs. However, one of the corporate lawyers' main priorities is to prevent taking legal action or avoid litigation. This is because litigation may seriously harm the corporation's reputation and cause an overall loss of value, or result in a fold. 
Q: How do I get a job in corporate law?
If you're interested in pursuing a career in corporate law, you have to know that there are different jobs that you can do that are part of the corporate law practice. There are a couple of prerequisites before you land a corporate law job. 
You'll first need to obtain a law degree and license and gain some experience in legal services. Then you'll be all set to start your career in corporate law. If you have already completed these steps, you can go through the vacancies for corporate lawyer jobs in 2021.
Q: Is there a demand for corporate lawyers?
There is a growing demand for corporate lawyers. As per the 2020 stats, the offered corporate attorney jobs rose by 1.4% from the latest reporting period between November 2018 and November 2019.
Q: What is the highest-paid lawyer?
When it comes to the average annual salary of the different types of lawyers, corporate lawyers are among the highest-paid ones. The average corporate lawyer salary is $115,000. Also on the list of highest-paid lawyers are tax attorneys ($122,000), trial lawyers ($134,000), patent attorneys ($180,000) and intellectual property attorneys ($162,000). Revisit this list when you search for corporate lawyer jobs.