At The High Court, we love our cats Mau and Buki more than anything else in the world. And if you're anything like us, we bet you love your pets, too.
So, we prepared an overview of the top pet insurance statistics.
The thing is:
The pet health insurance market is booming. Pets need care, some more than others. And with vet costs rising, pet parents face difficult challenges to provide the best care for their pets without pet health insurance.
Let's see what the stats have to say.
Barking Mad Pet Insurance Facts (Editor's Picks)
The pet insurance market is expected to be worth

$10 billion by 2025.
67%

of US households included a pet in

2020

.

US households that owned a pet were estimated to spend about

$18.98 billion

on veterinary care in

2019

.

The US

pet insurance industry

has had an

average annual growth rate

of

22.6%

in the past

five years

.

Dogs account for

81.62%

of pets whose parents are interested in pet insurance.

The dog segment of the pet insurance market had a

revenue share

of

80.8%

in

2018

.

47%

of pet parents would likely purchase pet insurance if vets recommended it.
---
American Pet Insurance
1. 67% of households in the United States included a pet in 2020.
(Source: Insurance Information Institute, APPA)
Pet ownership statistics reveal two-thirds of households or about 85 million homes in the United States owned a pet in 2020. Among them, 63.4 million owned dogs, making dogs the most common pet in the US. Additionally, 5.7 million households owned birds, 42.7 million cats, 1.6 million horses, 11.5 million freshwater fish, 1.6 million saltwater fish, 4.5 million reptiles, and 5.4 million small animals.
In the first year when the survey was conducted (1988), 56% of US households had pets, so there's been a considerable increase since then. 
2. US households that owned a pet spent about $18.98 billion on veterinary care in 2019.
(Source: NAIC)
The 2019/20 National Pet Owners Survey conducted by APPA reveals pet-owning households spent just shy of $19 billion on vet care in 2019. Consumer spending on medical care for pets is a long-term trend. In fact, the market has been growing annually since 2001, when APPA started collecting that specific data.
3. The population of insured pets in 2018 was 2.43 million.
(Source: NAIC)
This number showed an impressive increase of 17.1% from 2017. Virtually all insured pets (98%) were covered by comprehensive insurance plans that included accidents, illness, and wellness. A tiny minority (2%) were covered by plans that have only accidents.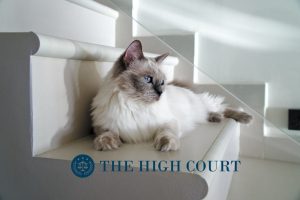 4. $99 billion was spent on pets in 2020, pet industry statistics reveal.
(Source: APPA)
More than one-third ($38.4 billion) was spent on pet food and treats, and $19.8 billion on supplies, live animal, and OTC medicine.
Next:
The spending on veterinary care and product sales amounted to $30.2 billion. Finally, $10.7 billion was spent on other services, including grooming, training, insurance, boarding, pet sitting, and walking.
5. 47% of pet parents would likely purchase pet insurance if vets made the recommendation.
(Source: NAPHIA)
An AVMA report confirmed the untapped potential for pet insurance companies. The 30% of pet parents who don't visit the vet at least once a year, combined with the average expenditure per pet, is equivalent to a whopping $7 billion worth of vet care that's not being delivered.
Meanwhile, in 2020, close to half of pet parents would likely purchase pet insurance if vets recommend it. These stats highlight a missed economic opportunity, but they're also unfortunate news for pets' livelihood.
6. The US pet insurance industry has had an annual growth rate of 22.6% in the past five years, pet insurance statistics confirm.
(Source: NAPHIA)
This is huge! While also quite impressive, the annual growth of the industry in Canada is lower at 15.4%. 
Key takeaway: 
[bctt tweet="The North American pet insurance market has been growing by leaps and bounds in recent years." via="no"]
7. The total premium volume in the US was valued at $1.56 billion at the end of 2019.
(Source: NAPHIA)
This figure represents a 24.3% increase from 2018. The total premium in Canada amounted to C$208.6 million at year-end 2019, a 16.4% increase from 2018. All in all, total premium volume grew steadily between 2015 and 2019, both north and south of the border.
8. 61% of Millennials are willing to make financial trade-offs to manage their pets' healthcare.
(Source: dvm360)
For comparison, 57% of Gen Xers and 50% of Boomers would do the same, according to the latest pet insurance statistics.
The thing is:
Millennials' love of pets is one of the most critical factors driving the pet insurance industry. In fact, Millennials were pet parents to slightly more than one-third (roughly 35%) of the approximately 184 million pets in the United States.
Only 13% of Millennials stated they wouldn't make trade-offs to manage their pets' costs.
---
Dogs and Cats

Insurance Statistics
9. 19.44% of pet parents would be able to cover an unexpected $5,000 expense.
(Source: Pawlicy)
Between July 2019 and May 2020, Pawlicy Advisor gathered pet insurance data from a sample of 20,000 pet parents across the US. As part of the algorithm analysis, the survey asked pet parents how they would manage a $5,000 unexpected bill for veterinary services.
The thing is:
The rising cost of veterinary care is one of the key reasons why pet parents consider pet insurance. Regular checkups may not be that expensive. But if the pet requires additional diagnostics and treatment, unexpected costs will mount. In fact, experts say that some treatments may cost up to a massive $14,000.
Here's the scoop:
Apart from the one in five surveyed pet parents who could cover a $5,000 expense, 30.86% would seek a loan, credit card, or a payment plan at the vet, and 49.7% would not have the money.
10. Dogs accounted for 81.62% of pets whose parents are interested in pet insurance.
(Source: Pawlicy)
When it comes to the pet type whose parents are interested in insurance, cats accounted for only 18.38%. 
Why?
Dog breed stats show that due to their size and the history of dog breeding, dogs are more expensive to treat than cats. Also, some dog breeds are more likely to develop illnesses and injuries. For instance, large dogs are more prone to bloat and hip dysplasia, while those with short snouts are more likely to have breathing problems. 
For dog breeders, insurance is a supporting tool that creates mutual trust with the new pet parents. That's why some companies offer pet insurance that covers breeding.
On the other hand, cats, due to their genetic diversity, are less likely to suffer from many breed-specific illnesses. Some studies even suggest that cats are less likely to get sick in general.
11. 52.57% of pets whose parents are interested in insurance were male, and 47.43% were female.
(Source: Pawlicy)
Some pet-related costs, such as spaying and neutering, vary depending on the pet's gender. Some surgeries are more complicated than others, such as spaying a female pet, and generally cost more.
What's more:
Additional medical conditions, like infections and cancer, are more likely to occur later in the pet's life if they haven't been spayed and neutered. All of these factors influence pet insurance business pricing strategies.
12. 7.95% of the dogs in the survey were of an unknown breed.
(Source: Pawlicy, Today, AKC)
Additionally, 6.20% of the dogs from the Pawlicy survey were an unknown mix of breeds. 5.45% were Poodles, and 4.74% Labrador Retrievers. 3.78% of respondents had Chihuahuas, and 3.34% had a Chihuahua mix. 3.49% of pet parents had a German Shepherd, and 3.34% had a Terrier Mix.
Further pet insurance facts reveal 34.8% of the respondents had a dog from one of the 215 other breeds, with a total of less than 1% each, among them French Bulldogs, Golden Retrievers, Shih Tzus, American Pit Bull Terriers, and Yorkshire Terriers. 
However, according to the American Kennel Club Registry List, the Labrador Retriever has been the most popular dog breed in the US for 29 the past years.
13. 33.89% of the cats in the survey were domestic shorthair.
(Source: Pawlicy)
Pet parents were less specific about their cat breeds, with the categories being short, medium, and long hair. About a third of the cats analyzed for this pet insurance statistics survey were domestic short, 10.58% were medium, and 6.47% were long hair. 
However, a full 35.42% were an unknown mixed breed. The most popular specific cat breeds include Maine Coons, Ragdolls, Siamese, and Bengals.
14. 9.8% of dog parents were interested in getting insurance for a dog with a pre-existing condition.
(Source: Pawlicy)
Pet insurance plans involve a waiting period. So, it's preferable not to wait for a condition to develop. If the pet is diagnosed with an illness before the insurance begins, insurance companies consider it a pet with a pre-existing condition.
Nearly one in ten pet parents surveyed by Pawlicy were looking for a pet insurance carrier for a dog with an existing condition. 
Now:
Puppies are significantly less likely to develop conditions than older dogs. So, it should come as no surprise that 87.97% of the dogs with pre-existing conditions were adults, and 12.03% were puppies.
15. 87.73% of cats had no pre-existing condition.
(Source: Pawlicy)
The majority of cat parents interested in pet animal insurance had cats with no pre-existing condition. More than one in ten seeking cat insurance had cats with a pre-existing condition (12.27%).
In addition, the survey showed that 91.9% of the cats without pre-existing conditions were adults, while 8.1% were kittens.
16. On average, the cost of treating cat cancer is $2,800 without insurance and $600 with insurance.
(Source: Catster)
Further pet insurance statistics show the corresponding figures for intestinal issues are around $700 without insurance and $140 with. For kidney disease, the costs of care are $1000 without insurance and $200 with.
Here's the thing:
As we mentioned earlier, vet care for cats is less expensive in general. But serious illnesses can be very costly and difficult to manage without insurance. 
If the pet can be cured, some types of pet insurance may cover some expenses. When there is no cure for the condition and other conditions occur, multiple medical expenses can be difficult to manage. 
Small kittens are less likely to develop conditions that require treatment when compared to adult cats.
Next:
Let's take a look at the global facts and statistics about pet insurance.
---
Global Pet Statistics
17. Dogs live an average of 11.8 years and cats 12.9 years.
(Source: Reuters)
These estimates are from 2016. In 2013 the average for dogs was 11 years, while in 2012, it stood at 10.5 years. 
When it comes to cats, the average in 2013 was 12.1 years, and in 2002, it was 11 years.
18. The global pet insurance market is expected to be valued at $10 billion by 2025.
(Source: Globe News Wire)
Fuelling this trend, the European pet insurance market is predicted to record an impressive 6.7% CAGR between 2019 and 2025.
This is the result of the high penetration of innovative pet insurance coverage. For example, multi-pet insurance allows for a few pets to be covered with a single policy. Other insurance plans cover pet cremation and scenarios for lost pets. 
As per the pet insurance statistics, the UK and Spain have maximum penetration rate when it comes to pet adoption.
One thing that limits the growth of the pet insurance market is the lack of reimbursement standardization. The latest pet insurance claims statistics suggest this makes processing uneasy to manage and leads to a rise in customer dissatisfaction.
To make matters worse: 
There's a lack of awareness of pet insurance in developing economies, which affects market growth.
19. Accident policies are predicted to have a steady growth of 6.5%.
(Source: Globe News Wire)
Such policies are also known as basic pet insurance. They provide good value for money pet insurance against accidental injury.
Most often, this type of pet insurance policy provides reimbursement of about 80% of the total veterinary costs. Accidental injuries include motor vehicle incidents, burns, fight wounds, snakebite toxicity, and bone fractures. 
20. The dog segment of the pet insurance market had a revenue share of 80.8% in 2018.
(Source: Globe News Wire)
This was due to the growing population of adopted dogs globally. The US, France, and Argentina have the highest population of pet dogs.
Some popular insurance companies offer plans for dogs with chronic and recurring conditions at no additional cost. This also influences the market growth of pet insurance.
21. Anicom Holdings Inc. is the key pet health insurance provider in Japan, with more than 50% of the market share.
(Source: GMinsights.com)
Anicom Holdings Inc. is an insurance company operating in Japan since 2007. As part of its strategy, it undertakes various initiatives to strengthen its business, including new product launches. Some of its major competitors are Embrace Pet Insurance, Nationwide, Health for Pet, Petfirst, Petplan, Pethealth, and Trupanion. 
---
Wrap Up
If you're a pet parent, as we are to our cats Mau and Buki, or just interested to learn the latest pet owners statistics, we hope this overview gave you a better idea of pet health insurance.
Isn't it astonishing to learn from the statistics on pet owners that more than half of American households are homes to different kinds of pets?
And that's not all:
Pet parents are spending more than ever on pet care, and more pets are getting health insurance. 
Bottom line:
With veterinary costs rising, pet insurance is an invaluable investment that will help you ensure the best medical care for your pets. 
---
FAQ
Q: Is it worth it for pet insurance?
Absolutely – just like life insurance. It's best to consider it even when pets are young. Also, keep in mind that some pets are more prone to certain health conditions than others. Even if your pet has a pre-existing health condition, some insurance companies have a plan to accommodate your needs.
Q: What country has the highest rate of pet ownership?
Argentina and Mexico are at the top of the list of the highest pet population, with 80%. Brazil is third, with 75%.
Q: What does per condition mean in pet insurance?
It depends on the insurance policy, but if the pet develops an illness like diabetes or dermatitis, there is a maximum of claims reached. After that, the condition will be excluded from further claims.
Q: What is the most popular pet in the US?
According to the latest pet insurance statistics, dogs are the most popular pets. About 50 million households own at least one dog.
Q: What percentage of pets are insured?
The North American Pet Health Insurance Association reported an estimated 2.43 million insured pets in the US in 2018.
Sources