Heists are usually glamorized in pop culture, and auto theft is no exception.
Think about it:
Gone in 60 Seconds, Stealing Cars, Logan Lucky, and the Fast and Furious franchise are some of Hollywood's recent products that turned stick-driving criminals into heroes for entertainment's sake.
While the pulsating pursuit of rare sets of wheels and high-octane vehicle chases make good blockbuster films, in reality, car theft statistics represent hapless victims of property crime.
Now:
Many of them get paid by insurers for their loss, but the trauma of the experience shouldn't be taken lightly. Some motor vehicle owners even get injured or hospitalized in the process of a violent heist.
Criminals will never get tired of stealing vehicles, since, frankly, they're always in demand and often less secure than advertised. 
At The High Court, we decided to discover how auto thieves operate in different parts of the world and see what stakeholders are doing to mitigate the threat of theft.
Top Auto Theft and Car Break Ins Statistics (Editor's Picks)
40

cars get burglarized in

Lotusland

every day.

Auto theft in the European Union drops by

almost 30%

.

Approximately 20%

of car theft in

Russia

is arranged by vehicle owners.

Among all motor vehicles in the US,

automobiles get stolen about

75% of the time

.

In

2018

,

nearly 38,500 Honda Civics

were lost to criminals.

On average, America experiences

38,000 carjacking incidents yearly

.

With

more than 1,300

cases of theft,

New York City

was

2018's

riskiest place for US motorcycle owners.

Stolen vehicle recovery in the US jumped

15%

in the time of coronavirus.
---
Interesting Car Theft Statistics by Country
1. In 2016, Bermuda's motor vehicle theft rate was 1,215.28 per 100,000 people.
(Source: UNODC)
This British territory in the North Atlantic is one of the worst places to have wheels on the planet. Bermuda hasn't submitted new data for 2017 and 2018, but the police say auto theft continues to be rife on the island.
Despite their notoriety, Bermudian car thieves are still not afraid to run off with any vehicle they could get their hands on in broad daylight.
2. One car is gone in New Zealand every 21 minutes.
(Source: Insurance Business)
Perhaps no one is more paranoid about auto theft and car burglary statistics than the Kiwis. Among countries with a fairly sizable landmass and population, New Zealand has the highest incidence of these crimes per 100,000 inhabitants – 1,172.
The country had 12% more reported cases in 2019. The riskiest areas for motor vehicle ownership were Lower Hutt City, Palmerston North City, Wellington City, Napier City, and Auckland.
3. Auto theft incidence in Uruguay surged by 332% from 2003 to 2018.
(Source: UNODC)
This spate of auto thefts has been part of the rise of property and violent crime in the country, especially in towns bordering Brazil. In fact, organized crime, involving the trafficking of counterfeit goods, alcoholic beverages, drugs, and humans proliferates in the country.
4. In Malaysia, private car theft claims declined by almost 54% from 2014 to 2018.
(Source: Statista)
In 2006, the Southeast Asian nation had 82,287 stolen cars reports—one of the highest numbers in the entire continent at that time.
Malaysia hasn't submitted similar data since then. Judging by the 4,817 auto insurance claims reported across the country in 2018, though, car theft victimizations among Malaysians seem to have fallen substantially in the past decade.
5. In the first 6 months of 2019, heavy machinery vehicle theft in Israel rose by 300%.
(Source: The Jerusalem Post & The Yeshiva World)
The skyrocketing number of heists could be related to a crime syndicate the police busted in July 2019. This criminal ring took special interest in the computers and dashboards installed in heavy-duty vehicles and trucks. Theft for ransom was the group's modus operandi.
6. 40 car burglaries take place daily in Vancouver, Canada, on average.
(Source: Vancouver Courier)
According to car break ins statistics from 2011 to 2018, the prevalence of the crime increased by a factor of two.
The police said these larcenous acts were committed by drug users who walk around downtown looking into vehicles for anything of value they can sell to support their addiction. In other words, addressing drug abuse could minimize the prevalence of car break-ins in the city and perhaps the rest of Canada.
7. The average of police-recorded motorized land vehicle theft in the European Union slides by 29%.
(Source: Eurostat)
From 2008 to 2010, the average annual number of car thefts in the EU stood at 983,000. Based on stolen car statistics throughout the period from 2015 to 2017, that figure dropped to 697,000.
Interestingly, Luxembourg remained the car thieves' paradise in the union, with 328 cases per 100,000 persons reported in 2015 and 2016. Meanwhile, Greece, Italy, Sweden, France, and Czechia had over 200 incidents each from 2015 to 2017.
8. In Australia, auto thieves target 3.58 green cars for every 1,000 registered vehicles.
(Source: NMVTRC & The Hub)
Make no mistake about it: 
White is still the color of most commonly stolen cars Down Under. Silver, blue, black, and red are the other colors criminals typically go for.
However, a study found out that green vehicles have a greater chance of being targeted by thieves when they're spotted.
Additionally, some car models are more likely to be stolen when in green. Profit-minded criminals who target the Nissan Pulsar and thieves who want to get behind the wheel of the Holden Commodore VT to go on a joyride or commit other crimes tend to prefer the green kind.
9. With 214 cases for every 100,000 people, Brazil is the hotbed of auto theft in Latin America.
(Source: Global Fleet)
Historical automobile theft statistics say that about half of the 450,000 cars stolen in the country each year involved carjacking, typically at gunpoint. Owners of the GM Chevrolet Onix, Hyundai HB20, and other compact hatchbacks are the usual targets of Brazilian thieves. Ford Ranger pickups and Honda HRV crossovers are constantly on the radar of criminals, too.
10. In 2019, the automobile theft incidence in Mexico was down by 9%.
(Source: MexInsurance)
The states with the highest car theft incidence recorded significant reductions in cases. Tabasco's 34% decrease was the greatest across the country. Although national car theft statistics indicate that 27% of incidents occurred in Mexico State, it saw 3,204 fewer cases from the previous year.
11. Thefts of cars in Istanbul, Turkey, plummeted by over 33%.
(Source: Daily Sabah & Number)
One of the Turkish government's strategies to reduce crime involved the revival of night watchmen. Disbanded in the 1990s, this branch of the national police has placed more eyes in huge cities and helped maintain security.
As proof of the public's satisfaction with the government's anti-crime initiatives, only a third of Istanbulites worry about getting their car stolen.
12. About one in five of auto thefts in Russia are staged.
(Source: BTA)
Staged auto theft is a crime by agreement.
Here's the scoop:
The vehicle owner sells it to a crook for about a third of the market price in cash. The seller pretends that the vehicle is stolen and reports the incident to the police. An investigation is initiated, but no one is really going to look for the missing car. The seller is provided with a document stating that the car is stolen, which can be used for an insurance claim.
Ultimately, the insurer is the victim of a staged vehicle heist in Russia. The scheme is so prevalent that many foreigners, especially those coming from the Baltics, take advantage of it to buy a new car.
13. The rate of private car theft in Japan plummeted from 144.7 in 2004 to 28.1 in 2016.
(Source: Knoema)
These figures excluded thefts of motorcycles, buses, heavy-duty vehicles, and pieces of agricultural equipment, though. Nevertheless, such a dramatic drop was a remarkable reflection of the government's successful efforts to curb crime with the use of larger police forces and greater surveillance camera coverage in public spaces.
14. Keyless vechile theft in India has increased by 20%.
(Source: The Economic Times)
Auto insurers in the country thought that the installation of immobilizers would have prevented car break-ins and thefts. But thieves have adapted well. With the use of black market devices, criminals have been able to beat immobilization systems.
15. At least 11,000 vehicles were stolen 8 months after the 25 January Revolution erupted in Egypt.
(Source: Ahram Online & Knoema)
This was an uncharacteristic figure for the transcontinental nation. But weaker public security contributed to the string of auto-related crimes around that time. In 2011, the year of the uprising, the private car theft rate in Egypt increased by a mind-blowing 298%.
---
Mixed Motor Vehicle Theft Statistics in the US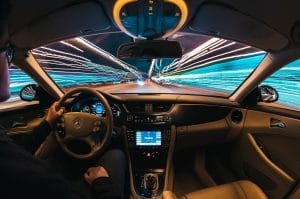 16. By 2018, 25 states had recorded a motor vehicle theft rate higher than the national average.
(Source: Statista)
Nationwide, 228.9 cases of theft per 100,000 individuals happened the year. Including the District of Columbia, more than half of the country had exceeded that figure.
17. Motor vehicle theft incidence nationwide fell by 35% from 1999 to 2018.
(Source: FBI)
Meanwhile, the motor vehicle theft rate slid by a staggering 45% throughout the 20-year period.
The lowest total in recent memory was recorded in 2014, with 686,803 cases, while 2007 was the last year car theft incidents surpassed a million. Despite still being the unparalleled car theft capital of the world, the US has at least become a less risky place for motor vehicle owners over the years.
18. $8,407 was the average dollar value per motor vehicle heisted in 2018.
(Source: FBI)
In total, approximately $6 billion was lost to this lucrative crime that year. Some vehicles were exported to faraway countries, while others were chopped up for parts and sold to junkyards and repair shops.
19. 2,571 vehicles disappeared on the first day of 2018.
(Source: Automotive Fleet & Cars.com)
For the second year in a row, New Year's Day was declared the worst holiday for motor vehicle theft. Criminals like to strike on this day because more car owners are drunk than usual around this time.
Check this out:
Some thieves take a holiday, too, either on Christmas or Thanksgiving. These two special occasions are close to the hearts of most Americans, and even lawbreakers are not so different.
20. Nearly three-fourths of stolen motor vehicles in 2018 were automobiles.
(Source: FBI)
Trucks and buses accounted for 15.78% of all thefts. Other vehicles, such as all-terrain vehicles, snowmobiles, and scooters, made up the remaining 9.27%.
21. 155,211 motor vehicles were stolen in California in 2018.
(Source: Insurance Information Institute)
According to auto theft statistics by state, the Golden State accounted for about 20% of all auto thefts in the US. From 2016 to 2018, the state also led the nation with the most thefts with keys or fobs left in the motor vehicle with 31,185 cases.
22. From 2016 to 2018, the Albuquerque metropolitan statistical area was declared America's top car theft hotspot.
(Source: CBS News & NICB)
Despite being unmoved from the number one spot, the Albuquerque MSA actually saw 2,693 fewer auto thefts that year. The establishment of the Auto Theft Prevention Authority was the catalyst for the considerable 27% decline in the metro's auto thefts statistics, from 9,839 in 2017 to 7,146 in 2018.
23. With an auto theft rate of 726.28, Bakersfield, California, was 2019's worst metro for car ownership.
(Source: Insurance.com)
The city overtook Albuquerque in the car theft rate and the total number of cases. Bakersfield was one of the four metro areas in the Golden State that made the top 10 and one of the 10 that were included in the top 20.
24. 38,426 Honda Civics were stolen in 2018.
(Source: NICB & Magicvalley.com)
Honda Civics made up 5% of all stolen cars in the US that year, retaining their status as the most coveted motor vehicle by criminals.
Now:
The Honda Civic has been the most stolen car in America of late due to its high resale value. Auto thieves intentionally target older Hondas because they lack advanced anti-theft protection.
Unlike in 2017, when the 1998 model year was the most frequently stolen, the 2000 model year received the most attention from criminals in 2018.
25. With 1,170 cases of theft, the full-size GMC Pickup was the most sought-after 2018 model year vehicle.
(Source: Insurance Information Institute & Trucks.com)
According to the Highway Loss Data Institute (HLDI), the GMC Pickup isn't the number 1 stolen car or truck in the country. But 25% of the 20 most commonly stolen motor vehicles are models made by General Motors' truck and utility vehicle division.
Other than the insane sticker prices, though, the insurance industry trade group can't figure out why thieves gravitate toward GM pickup trucks. Auto insurance pundits suspect that these vehicles either have so much demand on the black market, or there's a flaw in GM's anti-theft tech many criminals are aware of.
26. In Chicago, Share Now lost 100 luxury vehicles to hackers, car theft statistics reveal.
(Source: The Drive & Dark Reading) 
Backed by Daimler and BMW, the car-sharing platform acknowledged the fraudulent incident and reportedly lost as many as 100 Mercedes-Benz and Smart-branded vehicles from its Chicago market fleet.
The advent of connected vehicles could lead to more hacking-related auto heists. In 2019, for instance, the number of cyberattacks targeting cars spiked by a whopping 125%. The car theft statistics for 2020 involving malicious actors might increase since cybercriminals have carried out more attacks than white-hat hackers and security researchers over the past two years.
While data security is a bigger concern for connected car owners than auto theft, the threat of the latter shouldn't be taken for granted. In one instance, a Tesla was stolen in less than 30 seconds, so it could be highly feasible.
27. An average of 38,000 people fall victim to carjacking every year.
(Source: Bureau of Justice Statistics) 
The latest auto theft statistics reveal the likelihood of carjacking victimization is higher among men with annual incomes of $50,000 or more living in urban areas. Blacks have a higher probability of facing a carjacker than Whites. And compared with non-Hispanics, Hispanics are more likely to become a carjacking victim.
28. 74% of non-fatal carjackings are carried out by an armed perpetrator.
(Source: Bureau of Justice Statistics) 
Of such incidents reported from 1993 to 2002, a firearm was used 45% of the time, while 11% of the cases involved a knife. Different or unidentified weapons were used in the other 18% of the cases.
You might be thinking:
These statistics on cars are quite old. 
While that's certainly true, it doesn't mean carjackers are no longer active. 
Here's the catch:
Carjacking still happens to this day, but police departments usually count it as auto theft, robbery, or aggravated assault.
29. 67% of victims of non-fatal carjacking incidents resist.
(Source: Bureau of Justice Statistics)
Victims who resist the carjacker use confrontation 24% of the time. They threaten, chase, try to capture, or attack the perpetrator. While bold, active resistance can be extremely dangerous, as carjacked vehicle stats say that 56% of these cases are carried out by more than one person.
30. With 1,310 thefts, New York City was the worst city to own a motorbike in 2018.
(Source: Insurance Information Institute)
The Big Apple recorded over 108% more cases than Los Angeles.
State-wise, New York ranked only fourth among those with the highest motorcycle theft incidence, after California, Florida, and Texas. That year, the Empire State had 34 more cases than South Carolina, which sat on the fifth spot.
31. 40,830 motorcycles were stolen by the end of 2019.
(Source: RideApart)
Motorbike and car theft statistics in 2019 state that most of the thievery took place in the Sun Belt, specifically in the states of California, Florida, Texas, and South Carolina. New York was the only outlier, but it wasn't surprising since it also made it to the top five the previous year.
Further, the hottest months for motorbike theft were some of the warmest (July, August, and September). This phenomenon sustained a weather-related trend observed in prior years.
32. In 2019, 70% of stolen motorcycles were manufactured by Honda, Yamaha, Harley Davidson, Suzuki, and Kawasaki.
(Source: NICB & Insurance Information Institute)
According to motorbike and car theft rates by model, vehicles made by these five brands were also the most targeted by motorcycle thieves in 2018. The only difference was that Suzuki, Kawasaki, and Harley Davidson were the third-, fourth-, and fifth-most stolen motorcycle makes in the previous 12 months, respectively.
33. From 2016 to 2019, motorcycle theft dropped by 13%.
(Source: webBikeWorld)
While this a cause for celebration, it's not a reason to stop being vigilant. Buyers are encouraged to exercise due diligence when purchasing a new motorbike, especially from a private party, in order to avoid taking home an "assembled" vehicle.
34. Snowmobile theft jumped by 101.4% in 2019.
(Source: SnowGoer)
The top three states with the most stolen vehicles were all in the Midwest. Minnesota and Michigan both had more than 100 cases, while Wisconsin recorded 72. When it comes to brands, Polaris, with 326 stolen units, was targeted more frequently than others.
35. 57% of missing motor sleds are gone forever.
(Source: Insurance Journal)
More than half of stolen snowmobiles are never returned to their owners. The authorities say this type of vehicle crime is hard to solve. Usually, the stolen motor sleds are immediately kept in storage facilities and garages, so finding them can be incredibly difficult.
36. 20,399 ATV owners lose their quad every year.
(Source: Insurance Business)
From 2016 to 2018, Texas was the nation's center of ATV theft, with 6,151 cases. Although thefts of motorized quadricycles decreased by nearly 9% throughout that period, ATV owners shouldn't let their guard down. Vigilance is particularly important during the months of July and August when 19% of all thefts take place.
---
Seizure- and Recovery-Related Car Theft Statistics
37. Datatag's CESAR has increased the recovery rate of stolen construction and agricultural equipment in the UK by 500%.
(Source: Datatag)
CESAR has given more than 130,000 pieces of equipment permanent and unique identification features thieves can't tamper with. As a result, CESAR-registered machines are riskier to steal and easier to recover.
38. INTERPOL's Project INVEX has contributed to the investigation and seizure of 500 stolen motor vehicles and components.
(Source: INTERPOL)
Although INVEX involves just 17 countries, its utility has helped bring up the stolen car recovery rate statistics in about 80 nations.
Designed to aid the detection of motor vehicles and parts primarily in Germany, the project is bound to become more helpful. More auto manufacturers are joining its phase two, allowing faster collection and analysis of insightful data concerning international auto theft rings.
39. Nearly six in ten locally stolen motor vehicles in the US come back to the owner.
(Source: Statista & ValuePenguin)
Sadly, not all of them make it back to their owners in one piece. The National Crime Victimization Survey found out that 30% of stolen vehicles the police managed to retrieve were vandalized. In 2018, the average vehicle damage loss owners of recovered cars absorbed was $1,490.
40. Among Teslas, the percentage of stolen cars recovered is over 97%.
(Source: CleanTechnica)
Out of the 115 Teslas heisted from 2011 to the first five months of 2018, merely 3 weren't recovered. Compared to the overall stolen vehicle recovery rate in the US two years ago, Teslas' was an impressive 38.9% higher.
41. Stolen vehicle recovery in the US climbed 15% during the COVID-19 pandemic.
(Source: PR Newswire)
California, Washington, and Colorado recorded 35%, 25%, and 20% increases in recovery numbers, respectively. Innovative software solutions have been instrumental in tracking and locating stolen cars, which have made the lives of law enforcement officers much easier.
42. In June 2020, Italian and Canadian authorities intercepted 40 high-end cars.
(Source: RCI)
The Italian police discovered shipping containers housing stolen luxury vehicles, which were included in the Greater Toronto Area's auto theft stats. The Canadian Border Services Agency also seized ten other ill-gotten expensive vehicles before smugglers could send them overseas.
Here's the thing:
Italy's investigation revealed that the cars were likely heading to Libya and Turkey. Although the authorities have recovered 70 other potentially stolen cars, the Italian police believe that similar cargoes might have escaped stricter scrutiny and might already be in transit.
43. At least 830 smuggled vehicles have been bulldozed or are scheduled to be crushed in the Philippines.
(Source: Philkotse)
The destruction of hundreds of illegally imported vehicles, especially sports cars, hasn't been a wonderful sight for gearrheads. 
But there's a method to the government's madness:
The decision of the authorities to send the contraband straight to the shipyard has meant to curb corruption involving customs officials, disincentivize tax dodgers, and discourage smugglers who would otherwise purchase the confiscated goods at rock-bottom prices at auctions.
---
Final Thoughts
The differences between auto theft and car break in statistics around the world tell us that not all law enforcement agencies have made serious progress in deterring such crimes over time. 
Fortunately, more and more stakeholders have been coordinating and collaborating with each other to catch and stop common enemies.
That being said:
Local and international auto thieves will evolve and find new ways to make money out of other people's property, despite the advancement of vehicle security technology. 
But with diligence, auto heist incidence could go down enough to have one less burden attached to car ownership.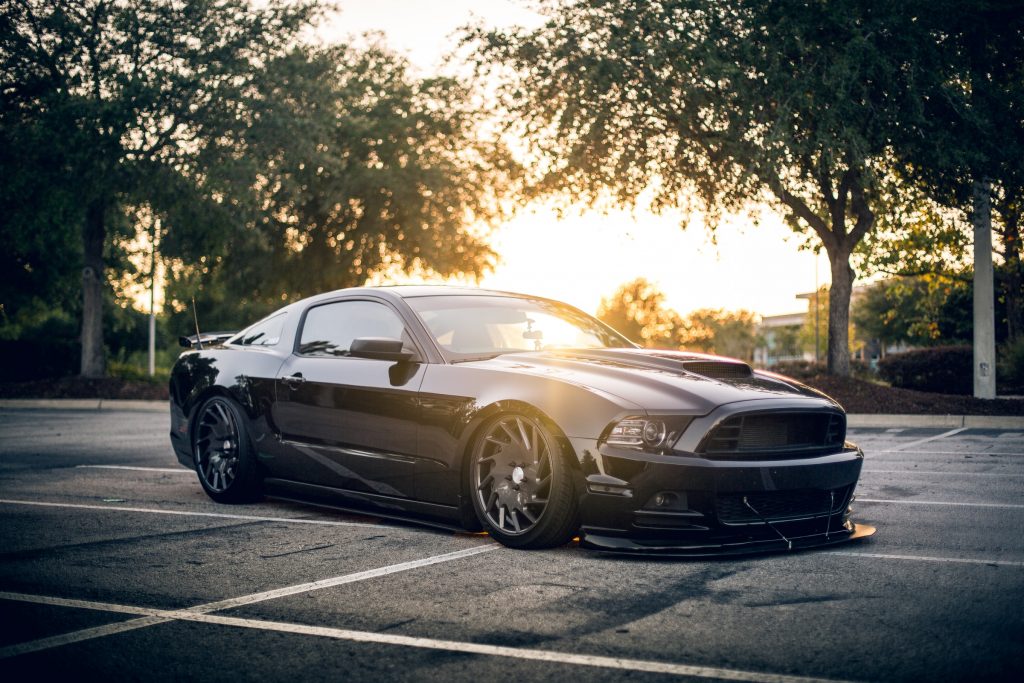 ---
FAQ
Q: What is the car theft capital of the world?
In terms of volume, no country comes close to the US, with nearly 748,800 stolen motor vehicles in 2018. But when it comes to auto theft rate, the US only ranks tenth. According to the latest motor vehicle heist data per country or territory, Bermuda, New Zealand, Uruguay, Malaysia, Monaco, Israel, France, Italy, and Canada round out the top 10.
Among the world's safest places for vehicle owners, Andorra, Grenada, Sao Tome and Principe, and Vatican City top the list. The most recent publicly announced police records indicate that no car thefts were reported in these countries.
Q: How many cars are stolen in a year?
At least one million automobiles are heisted every year. But, according to INTERPOL's international database based on auto theft information from 130 countries, only about 143,000 motor vehicles were identified as stolen in 2018.
This repository of data isn't only useful for monitoring the global prevalence of car thefts and break-ins. It's also instrumental in tracking the movement of stolen motor vehicles across national borders. Thanks to INTERPOL's database, the authorities have been able to understand how and where organized crime groups operate more deeply.
Q: Which cars get stolen the most?
The appetite of car thieves in different countries can vary.
Here's the deal:
In New Zealand, the Toyota Hilux is the criminals' favorite. From August 2019 to January 2020, no fewer than 156 units of the Japanese pickup were taken away across the country.
In the UK, no motor vehicle is stolen more frequently than the Range Rover Sport. 
In Germany, the Audi Q7 3.0 TDI is the most targeted car model.
In Canada, different model years of the Ford 350SD AWD occupy half the list of the 10 most stolen vehicles.
Q: What is the #1 stolen car in America?
US auto insurers believe the Dodge Charger HEMI is the most attractive to thieves, solely because it has the highest claim frequency among 2016 to 2018 model year vehicles. But the National Insurance Crime Bureau said that the Honda Civic was the criminals' choice in 2018. Out of 38,426 incidents, 5,290 units of the 2000 model year were stolen that year.
Completing the list of the five most targeted vehicles in America were the 1997 Honda Accord, 2006 full-size Ford Pickup, 2004 full-size Chevrolet Pickup, and 2017 Toyota Camry.
Q: Which state has the highest car theft incidence?
In 2018, California had the distinction for having the highest number of reported auto theft incidents. The state was just 8,198 cases away from matching the combined total of the next four (Texas, Florida, Washington, and Georgia).
Despite being lightyears away from other auto criminal magnets, though, it only ranked fifth overall in terms of car heist rate that year. Alaska, New Mexico, Hawaii, and Oregon registered greater theft incidence per 100,000 population.
On the other end of the spectrum, Vermont, Maine, New Hampshire, New York, and Massachusetts were the last bastions of motor vehicle safety in the US after recording the lowest auto theft rates.
Q: Which car is hardest to steal?
A study by the HLDI revealed that, among the 2016 to 2018 model years, the BMW 3 Series is the least likely target of auto thieves in the US based on the car's relative claim frequency, which is only four. However, BMW itself has admitted that its vehicles could be defenseless against hackers with proper tools.
For this reason, many automotive pundits consider the Tesla Model S the hardest motor vehicle to steal. According to HDLI's car theft statistics, the vehicle has the second-lowest relative claim frequency. If it gets hacked, a signal will be sent to Elon Musk and Co. to facilitate its recovery.
Additionally, the Model S is usually stored in a garage, so it's less exposed to opportunistic thieves. In case a criminal manages to steal it, it's only a matter of time before the police could retrieve it. The Model S has limited range due to the scarcity of public charging stations. Besides, there aren't a lot of Teslas on the road, so they usually can't hide in plain sight.
Sources: