In business, meritocracy and equality must reign supreme. After all, it's impossible to recruit and retain the best people when bias is king.
Unfortunately, dozens of controversial employment discrimination statistics indicate that grave prejudice against certain individuals persists in American working environments—more than half a century after the founding of the Equal Employment Opportunity Commission (EEOC).
Many of us have come to accept that workplace discrimination is a fact of life. And any perceptive individual would notice that the number of groups persecuted by people in power keeps increasing as time goes by.
The oppression in the workplace has got to stop. But where should we begin? What are we currently doing to curb the plague of employment injustices? Have we made progress in some areas?
Hopefully, we can answer all of these important questions at The High Court. This way, marginalized employees to compete on equal footing with other members of the labor force.
Key Workplace Discrimination Statistics (Editor's Picks)
The ratio of

EEOC staffers

to US workers was

1 to 82,355

in

2018

.

Roughly

40%

of discrimination allegations the EEOC gets are about retaliation.

More than

four in ten

Americans have experienced or seen racism

in the workplace.

Only

33

states insulate LGBT employees from acts of homophobia and transphobia.

With

62.2 cases per 100,000 population

,

Alabama

has the nation's highest workplace discrimination incidence.

52% of people aged 18 to 34

have tasted or witnessed ageism

at work.

The gender pay gap is

two cents

away from closing.

Over

80%

of Americans with disabilities were unemployed in

2016

.
---
National Employment Discrimination Statistics
1. The EEOC and Fair Employment Practices Agencies close over 100,000 worker discrimination cases every year.
(Source: WBHM 90.3)
Even if the commission doubles this figure, it still won't suffice if justice couldn't be seen in most closed claims. The lawyers of some complainants argue the government does nothing more than asking the employer for a comment on the allegation.
If this statement holds true more often than not, the EEOC needs to reform itself first before it could change the pervasive culture of workplace discrimination.
2. In 2018, there were 82,355 US workers for every EEOC staffer.
(Source: The Center for Public Integrity)
Historical EEOC statistics show that this figure surged by a whopping 161% since 1980 when the ratio was 31,546 to 1. What's shocking is that the commission's budget didn't drop that much over that period to justify the 42% decrease in personnel.
Understaffing has been hurting the government's ability to investigate workplace discrimination complaints. After all, proving a violation is more time-consuming than closing a case due to the lack of concrete proof.
3. 82% of EEOC's closed workplace discrimination cases result in zero relief for the complainant.
(Source: The Washington Post)
From 2010 to 2017, most of the investigations carried out by the EEOC, as well as state and local partner agencies, didn't produce a "reasonable cause" finding. This means the investigators saw no adequate evidence of discrimination.
In addition, the administrative closures and unsuccessful conciliations among meritorious allegations represent the cases where the complainant didn't receive any benefit.
4. Negotiated settlements accounted for 6.6% of EEOC's resolved employment discrimination cases in 2019.
(Source: U.S. Equal Employment Opportunity Commission)
Complainants collectively received a total of $346.6 million through administrative enforcement. Another 6.1% charging parties withdrew their complaints and decided to get benefits through separate agreements with employers instead.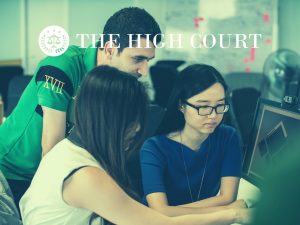 5. 14.8% of EEOC charges are closed for administrative reasons.
(Source: U.S. Equal Employment Opportunity Commission)
These cases were closed before the commission could finish the investigation.
In some claims, the EEOC couldn't act due to a lack of jurisdiction as a result of the untimely filing of the complaint.
In others, an unclear employment relationship or a small company size could have triggered the administrative closure.
Some complainants might have withdrawn their claims without getting benefits or requested to file a suit in a federal court.
6. Only 15% of the complaints the EEOC receives become employee discrimination lawsuits.
(Source: The Center for Public Integrity)
Filing a case in federal court is an option only when the funds-deficient commission or any of its partner agencies are unable to satisfy a complainant's grievance. Many companies are safe from legal action, though, since they require private arbitration. As a result of these holes in the system, many alleged victims give up early and move on.
7. About four in ten complaints filed with the EEOC are about retaliation.
(Source: Vox & National Conference of State Legislatures)
How come so many complainants weren't able to make discimination allegations without repercussions? 
Perhaps retaliation in the workplace is prevalent because the employment discrimination laws in 11 states (Colorado, Connecticut, Florida, Iowa, Louisiana, Massachusetts, Minnesota, Mississippi, Oklahoma, South Carolina, and Virginia) don't prohibit retaliation outright.
This is a grave cause for concern. The threat of revenge can be a powerful tool to silence victims of discrimination and concerned witnesses.
8. 60% of employed Americans have experienced or witnessed discrimination on the grounds of age, race, gender, or LGBT identity.
(Source: The Hill)
Younger employees are more likely to have tasted or noticed the four types of discriminations in the workplace than their co-workers aged 55 or above.
9. By 2016, complaints about ageism had surpassed the 20,000 mark for the 9th straight year.
(Source: Albuquerque Journal)
The highest number of violations under the Age Discrimination in Employment Act was recorded in 2008 maybe because the youngest and oldest workers grappled with the shortage of jobs during the Great Recession.
10. 42% of Americans have been a victim or a witness of racism at work.
(Source: Business Insider)
More diversity and inclusion programs could drive down the stats on racial discrimination in different states. In theory, a workforce made up of people from various races or ethnicities could promote greater tolerance and sensitivity to other groups than a white-dominated working environment.
11. In 2017, a search for "neutral accent" on LinkedIn and Monster.com resulted in a total of 69 live job postings in the US.
(Source: The Outline)
The listings didn't clarify the definition of a neutral accent and were later removed. But workplace harassment and discrimination statistics like this expose that some recruiters have accent biases that could be taken against them.
The EEOC considers accentism a form of discrimination. An employer may only refuse to hire individuals when their accents negatively affect their job performance.
Admittedly, certain accents may be considered more favorable than others in some professions, like interpretation. However, companies, such as IT companies and cloud services firms that require applicants to have a neutral accent, will surely raise some eyebrows.
12. 93% of employers would hire a "normal weight" candidate instead of an equally qualified obese applicant.
(Source: Eastern Kentucky University)
Typical stats on different discrimination categories hardly include figures about weight stigma because there's proof that obese workers can come with more disadvantages than advantages.
A good case in point is the fact that obesity costs companies no less than $73 billion in healthcare hours, lost working hours, and decreased productivity a year.
While seven in ten employers think that genes are behind obesity, most treat heavy workers less favorably.
13. On a scale of 1 to 7, 7 being the lowest level of nepotism influence in business in the eyes of execs, the US is at 4.2.
(Source: The Guardian & Steve Tobak)
Seeing someone get hired or promoted purely based on a family tie isn't exactly morale-boosting for workers who don't have the privilege.
Unfortunately, nepotistic and cronyistic behaviors are still quite common in business and politics. That's why it's relatively rare to hear about an EEOC charge of nonfamilial discrimination.
Any self-respecting business consultant would encourage an employer to adopt an anti-nepotism policy. Ironically, it may restrict the positions a qualified employee (who happens to work with a family member) could hold in the same company, which is discrimination.
14. 56% of executives are guilty of favoritism.
(Source: The Ohio State University)
Although it's human nature to like some people more than others, 96% of said business leaders admit that they will give their favorites a promotion instead of checking the credentials of other qualified candidates for the position.
15. 25% of US federal employers perceive that their supervisors play favorites.
(Source: U.S. Merit Systems Protection Board)
According to employment discrimination statistics, the most common form of favoritism is social interaction. Biased bosses like to spend more time with the staff they like while exhibiting less friendly behavior to others.
Moreover, 26% of employees think favoritism helps determine work assignments, too. In fact, it ranks fourth among the top deciding-factors in the selection for career-enhancing projects.
16. 4.6% of discrimination incidents during the COVID-19 pandemic happen in the workplace.
(Source: SHRM & A3PCON)
It's a low number. But it doesn't mean Asian-Americans (the overwhelming target of xenophobia in the time of Coronavirus) or those perceived to be Asian-American hardly put up with harassment while working.
47% of xenophobic acts occur in places of business during the Coronavirus outbreak. Other pandemic-related statistics on discrimination in the workplace and in public suggest that victims of xenophobia, which has been rationalized and justified by  COVID-19, could have experienced verbal abuse from or been shunned by customers while at work.
17. Over 80% of all essential health workers are underpaid and don't get adequate COVID-19 protections.
(Source: Brookings & Health Affairs)
With the exception of doctors and nurses, all other healthcare support, direct care, and service workers on the front line of the fight against Coronavirus don't get the respect they deserve financially. The same can be said about the frontliners in the food sector, especially those working in meat processing plants.
---
Mixed Workplace Discrimination Statistics by State
18. 48 states have drafted or passed equal pay laws.
(Source: National Conference of State Legislatures)
The four (North Carolina, South Carolina, Utah, and Wisconsin, plus the District of Columbia) that don't have specific equal pay legislation yet have general employment discrimination laws that prohibit inequitable wages on particular grounds.
19. 17 states offer no legal protections for LGBT workers from discrimination.
(Source: U.S. News)
Even in states with existing nondiscrimination laws for LGBT workers, the employment protections aren't shared by all. Some statutes cover public employees only while others prohibit biases based on sexual orientation—but not on gender identity.
Will stats on discrimination against gays, lesbians, bisexuals, and transgenders ever go down in regions, like the South or the Midwest, where the LGBT community is least protected? 
One analysis revealed that population growth could make a state more tolerant of LGBT members. A 1% increase in urban population could boost the passage of an anti-discrimination statute by 10%.
20. By September 2020, 3 states had outlawed natural hairstyle discrimination.
(Source: KDKA Radio & MSUToday)
Pioneered by California, America's legislative trendsetter, the legislation is slowly being adopted throughout the rest of the country. According to discrimination in the workplace statistics in 2020, no fewer than 23 other states have already filed similar bills.
The Golden State's statute, at least, explicitly bans working environments and schools from having discriminatory grooming policies from individuals who wear their natural hair.
Living with institutional racism, minorities must be considering the hairstyle law an antidote. Federal courts haven't been considerate enough, arguing that hair is a changeable feature. Native and black Americans find this rationale unacceptable because their natural hair and traditional hairstyles are part of their identity.
21. With 62.2 complaints per 100,000 people, Alabama had the most employment discrimination cases from 2009 to 2018.
(Source: Paychex)
Mississippi was the only other state with a discrimination claim rate of at least 60 during that period.
The Yellowhammer State only regulates itself with regard to race and retaliation. In other words, it can be difficult to hold employers accused of non-racial and non-retaliatory injustices accountable.
As a result, Alabama recorded the highest number of allegations of discrimination against age, race, equal pay, sex, and national origin throughout the ten-year span nationwide. When it comes to religious biases, it ranked second.
22. 39% of North Carolina's agricultural workers are either victims of human trafficking or employee discrimination.
(Source: NPR)
The plight of many undocumented farm workers in the Tar Heel State could be considered modern-day slavery. Aside from dealing with grave occupational hazards regularly, unauthorized immigrants, primarily from Central America, have endured physical abuse, sexual assault, wage theft, and even death threats.
23. With 36 EEOC charges each in FY 2019, Montana, Vermont, and Wyoming had the fewest workplace discrimination reports.
(Source: U.S. Equal Employment Opportunity Commission & Paychex)
However, new insight came out of these workplace harassment statistics in 2019 when population became a part of the equation. It was Maine that actually recorded the lowest rate of employment discrimination across the nation. The Pine Tree State had just 2.5 complaints per 100,000 inhabitants.
Vermont and Wyoming weren't even in the top five states with the lowest rates. It suggests that the discrimination incidence in the two will likely go up if their populations are bigger.
24. Michigan is the only state to make weight discrimination illegal.
(Source: CNBC)
Overweight and underpaid, obese workers are increasingly becoming the victim of implicit bias against high body fatness. While researchers have found out that less friendly attitudes toward obesity can negatively affect heavy employees, their colleagues are still legally not prohibited from pestering them about their weight as long as they work outside the Wolverine State.
25. In Alaska, disabled people are 1.9 times less likely to get hired as able-bodied ones.
(Source: U.S. News)
Based on the disability statistics in 2019, this figure makes the Last Frontier the best place in America to work for persons with disabilities. Sadly, even the best couldn't eradicate ableism yet. Alaska may be able to show the rest of the US the way, but it still has work to do.
26. New Mexico saw a 68.9% drop in cases of national origin discrimination between 2008 and 2019.
(Source: Paychex)
The Land of Enchantment remained a hotbed of employment discrimination throughout that period. But improvements in key areas suggested that the state was on the right track.
Apart from having fewer national origin bias reports, New Mexico recorded 51.5%, 50%, 41.4%, and 38.5% fewer color and race, equal pay, religion, and sex discrimination allegations, respectively.
---
Demographic Employment Discrimination Statistics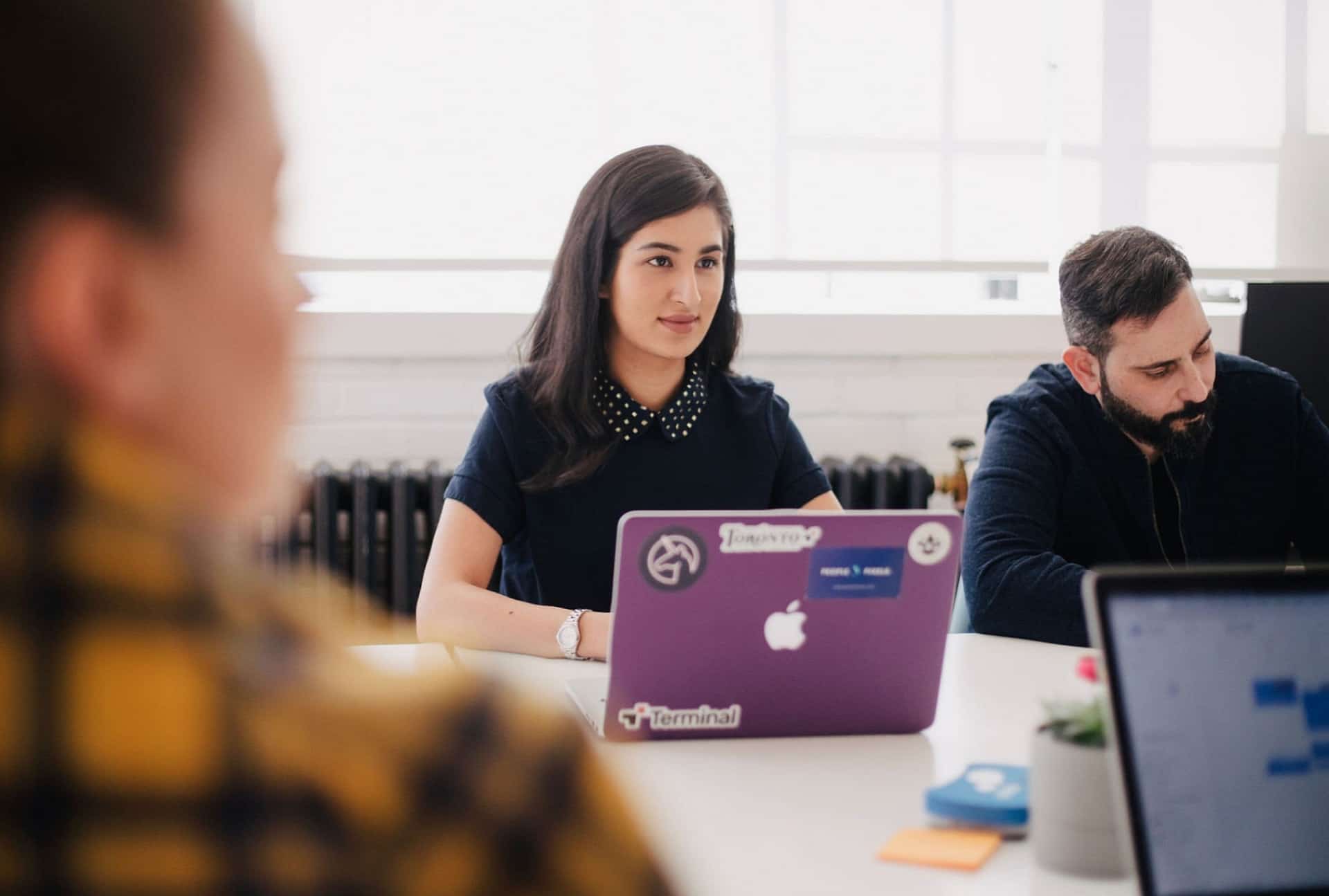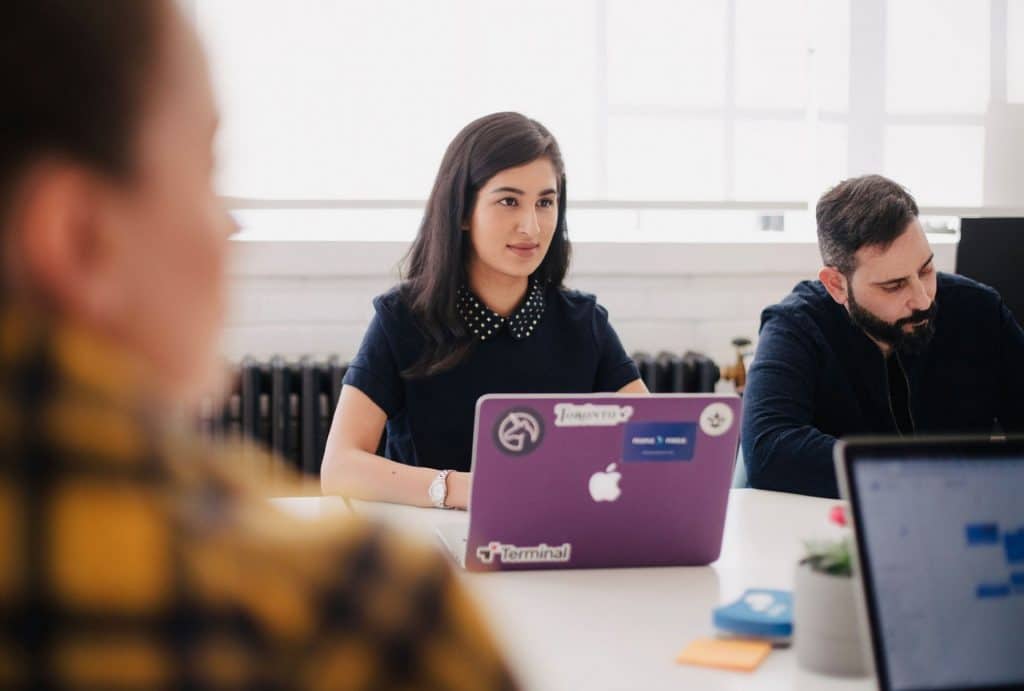 27. 33% of Native Americans have experienced inequities in wages and promotions.
(Source: NPR)
What's more, 31% of Native Americans face more job application challenges just because of who they are.
Economic opportunity is usually scarce in areas dominated by Native Americans. But what's even worse is that 65% of them are paid less than white employees for equal work in their own turf.
Despite the institutional discrimination, some tribes have been successfully combating employment-related injustices. The Cherokees, for instance, have been doing a terrific job at addressing such racial discrimination in the workplace statistics.
With an annual economic impact of over $2 billion in Oklahoma, the Cherokee Nation has been able to provide different jobs to tribal citizens who would otherwise encounter unjust treatment at work.
28. Nearly two-thirds of African-Americans believe that they work for a company where racism prevails.
(Source: Black Enterprise)
Although just 44% of Americans overall share this perception, 76% agree that it's an issue. The battle against workplace racism is far from over, but at least more than three in four US employees acknowledge the problem.
29. Younger individuals have experienced or witnessed ageism at work more than their older peers (52% vs. 39%).
(Source: Glassdoor)
These age discrimination statistics don't necessarily indicate a higher incidence of age stigma among employees aged between 17 and 35, though. There might be a generational difference in identifying bias and having the will to file a complaint.
30. 3% more white job seekers with criminal records receive callbacks than their black noncriminals.
(Source: Scholars at Harvard)
The difference is greater when black applicants who haven't been to prison are compared to their white peers with no criminal records (17% vs. 34%).
The racial prejudice of some US recruiters is so strong they're willing to ignore the criminal past of white job applicants than consider black candidates who never had any debt to society. Wrongful convictions, which affect African-American males disproportionately, are also an issue
31. White candidates have a 24% higher chance of getting an interview than Latino job applicants. 
(Source: Forbes)
Decades of hiring discrimination statistics say that Latinos have experienced just a negligible decrease in recruitment bias against them since 1989.
Discrimination has been hurting Latino households. Despite having a college degree, their median incomes remain below the median net worth level of white and Asian families.
32. In 2020, only 4 CEOs on the Fortune 500 list are black.
(Source: Fortune)
More than just a reflection of the widespread workplace racism in corporate America, this stat is also a reminder that people of color remain vastly underrepresented in C-suite roles.
33. 34% of women who work in a male-dominated workplace think their gender has negatively impacted their job success.
(Source: Pew Research Center)
On the contrary, workplace statistics highlight that just 13% of women in a majority-female working environment believe their femininity has been a liability to their careers.
Moreover, female employees are more likely to experience different forms of sexism, like being viewed as incompetent, earning less money, hearing repeated slights, or getting less support from senior leaders, in a workplace where men outnumber women. It's proof that gender balance can be instrumental in overcoming workplace sex discrimination.
34. 50% of women employed in STEM settings have been discriminated against at work because of their gender.
(Source: Pew Research Center)
Office-related statistics of discrimination prove that the figure reaches 78% among women in science, technology, engineering, and math jobs who work mainly with men. Sex discrimination against women in computer jobs is slightly less awful at 74%.
Further, postgraduate education doesn't give women proper protection from bias or harassment. 62% of female professionals in STEM with postgraduate degrees have to put up with unfair treatment due to their gender.
35. In FY 2019, 1,868 LGBT-related sex discrimination charges were filed with the EEOC.
(Source: U.S. Equal Employment Opportunity Commission)
This was the highest yearly figure since the commission started tracking information on complaints related to sexual orientation and gender identity in 2013.
According to that fiscal year's LGBT employment discrimination statistics, 325 of the claims were declared merit resolutions. Negotiated settlements made up 157, while withdrawals with benefits accounted for 125. The EEOC found a "reasonable cause" in 43 cases, but 27 of them weren't resolved voluntarily.
36. From 1979 to 2020, the pay gap between men and women narrowed by over 30%.
(Source: International Labour Organization & CNBC)
Female employees in the US make just 81% of what their male counterparts do on average, despite the fact that women are usually more educated.
The gender pay gap has improved a lot over time, but it's still far from satisfactory. If it is, equal pay wouldn't have driven up high-profile employee lawsuit statistics of late.
However, these figures may not paint an accurate picture of the gender pay gap. After all, it blindly takes the salaries for all men and women, irrespective of role, location, field, industry experience, and seniority, among others, into account.
37. According to the 2020 controlled gender pay gap, women make $0.98 for every dollar men earn.
(Source: PayScale)
This measure compares the median salaries for men and women with similar qualifications and positions. Although it's just two cents away from equality, this figure has stagnated since 2016.
38. In the 2010s, pregnant women filed over 50,000 discrimination in the workplace cases.
(Source: Forbes)
Pregnant women tend to spend long hours at work during pregnancy and get a short rest after childbirth.
Workplace discrimination hurts soon-to-be mothers perhaps more than any other wronged employees. A study has linked unfair treatment at work to increased risk of premature childbirth, mothers' heightened levels of postpartum depressive symptoms, babies' lower birth weights, and more frequent doctor visits.
39. In 2016, less than 20% of disabled Americans were employed.
(Source: The Guardian & Vox)
Workplace disability discrimination statistics said that the employment rate of workers without disabilities was about 47% greater than that of disabled individuals. With that figure, the US had one of the worst employment ableism on the planet.
An 80-year-old statute could shed light on the status quo. This ableist law allows employers to pay disabled workers below the minimum wage legally, creating a disincentive for unemployed individuals with disabilities to find a job.
Moreover, recent discrimination statistics indicate that opportunities for the intellectually disabled are quite limited. The few who manage to get a job are subject to segregation, preventing them from interacting with their non-disabled peers and rendering them second-class employees.
40. 83% of Muslim workplace discrimination and other civil rights cases since 9/11 didn't make it past pre-trial.
(Source: Al Jazeera)
Islamophobia has been on the rise in American society over the last two decades. Unfortunately, anti-Muslim sentiment has also permeated the US justice system. The judges themselves have hindered Muslim-Americans complaining about hostility at work from finding justice.
Post-9/11 religious discrimination in the workplace statistics say that merely 13% of the 175 alleged civil rights violations proceed to litigation. It's evidence that the nation is practically turning a blind eye on Islamophobic people terrorizing Muslims working in the US.
41. 70% of illegal Latino immigrants are unlikely to contact the authorities if their rights are violated.
(Source: PolicyLink)
Abusive bosses exploit this mentality to get away with heinous discriminatory practices. Ill-intentioned employers capitalize on the unauthorized immigrant workers' fear of getting caught by threatening to retaliate against those who would dare to speak up and report workplace discrimination and abuse to the government. In turn, this encourages employee theft as a sort of indirect compensation.
42. At 30, 28% of men are hired by the same company their dads either work for or used to be a part of.
(Source: The Guardian)
While it's unclear whether such sons got the job just because they're related to their fathers (at the expense of other candidates with no family connections), it does make some American companies look more like monarchies and less like meritocracies.
43. Only 17% of 30-year-old women work for the current or former employer of their fathers.
(Source: The Guardian)
Gender discrimination in the workplace statistics reveal women still get the short end of the stick even in nepotism. There are a lot of factors to unpack in order to make sense of this phenomenon. But if we accept it at face value, it suggests that fathers are more likely to professionally help their sons than their daughters.
---
Final Words
Having biases is human, but discriminating against others is a choice. Regretfully, many of us choose to treat others unequally just because we can.
The EEOC has been disappointingly ineffective in eradicating workplace injustices. It continues to be a token anti-discrimination agency without an ample workforce. Until that changes, abusive employers and workers could pick on certain parties with near-absolute impunity.
---
FAQ
Q: What is discrimination in the workplace?
Job discrimination is any action done by someone to treat another member of an organization less favorably on the grounds of race, ethnicity, color, national origin, age, religion, belief, sex, which covers sexual orientation, gender identity, pregnancy, and maternity, marriage, partnership, disability, or genetic information.
An employee or job applicant can experience discrimination directly or indirectly. Direct discrimination is self-explanatory, but the indirect kind happens when a rule, regulation, or policy (official or otherwise) unfairly affects certain individuals or groups in the company.
In the US, numerous laws prohibit different types of discrimination. But the EEOC is the leading government agency that implements relevant pieces of legislation to safeguard employees from various workplace-related prejudices.
Q: What are the signs of discrimination?
Discrimination in work environments is on the decline, as many recruiters, employees, and co-workers have been sensitive enough to the things that may upset their peers. However, employment discrimination still persists. And sometimes its signs can be too subtle to notice.
Asking suspicious questions, imposing unjust disciplinary actions, playing favorites when it comes to salaries, promotions, or both, and communicating in a demeaning way are some of the things that constitute discrimination.
Anyone can be guilty of such acts, inadvertently or otherwise. It would take a high degree of self-awareness to avoid doing or saying something that could accidentally trigger another person at work.
Q: What are the most common types of employment discrimination?
The EEOC enforces laws aimed to protect employees from unfair treatment, harassment, denial of a reasonable change of workplace when necessary, improper disclosure of or inappropriate questions about medical or genetic information, medical malpractice, and retaliation.
The definition of each isn't always universal, though. Also, some places and organizations go the extra mile to prohibit types of discrimination others allow.
In some states and companies, an employee can't be discriminated against on the basis of whether they smoke, are married or divorced, have an arrest record or conviction, or have received public assistance, don't have a pleasing personality, have a certain political affiliation, or have family responsibilities.
Q: What is the most common discrimination?
In EEOC's book, retaliation is the most common form of workplace discrimination. It occurs when a person is punished for reporting a discriminatory act as a victim or offering assistance in an employment discrimination proceeding like a lawsuit.
Employees in the US must be able to speak out without fear of getting penalized one way or another. Otherwise, victims and whistleblowers will feel discouraged to bring up allegations to the right party, and discrimination won't stop.
Q: What is an example of unfair discrimination?
Unfair treatment is about unreasonable inequality. Anyone denied an opportunity not entirely based on merit in a work environment could build a strong employment discrimination case.
For instance, job applicants can become victims of unfair discrimination when they aren't hired because they are too old, don't have the "right" skin color, date someone of the same sex, believe in a particular ideology, or raise children on their own.
Employed individuals could also experience unjust treatment, especially when it comes to pay raises or promotions.
Q: What percentage of discrimination cases are won?
Of over a million complaints the EEOC and partner agencies received from 2010 to 2017, 930,000 had been closed by January 2018.
The worker only got some form of relief less than two times out of ten. Many complainants didn't receive any compensation whatsoever because the agencies usually couldn't definitively determine whether the alleged discrimination had happened.
Out of the small number of closed cases where discrimination was proven to occur, the complainant still got nothing more than half of the time. In a few cases, the victim got redress only after the charging party took legal action.
These employment discrimination statistics indicate that a complainant is more likely to lose a case than win it.
Sources: