Even though Americans make up only 4% of the world population, the US holds a staggering 22% of the planet's imprisoned individuals.
Let that sink in for a minute.
Now:
Law and Order and the War on Drugs are listed as two things that made the incarceration rates in the US skyrocket and set the corrections on a path to becoming the mass incarceration industry of today.
But there's more to it:
Many prisoner facts show that the system is oriented towards punishment rather than rehabilitation or reintegration. The three-strikes policy is overpopulating prisons with offenders being sentenced to life without parole for insignificant offenses by default. 
So, to shed more light on this pressing matter at The High Court, we decided to dig deep into the statistics.
Fascinating Prisoner Facts and Stats (Editor's Picks)
2.3 million

people are incarcerated in the US in

2020

.

There are

1,943

state and federal prisons in the US.

In

2018

, around

6.41 million

Americans were either on probation, on parole, or incarcerated.

In the last

40

years,

566

people have been executed in the state of

Texas

.

O

vercrowding in prisons statistics

show that

13

states currently run corrections systems that are exceeding the population limits they were originally designed for.

Black men have a

32%

chance of getting incarcerated during their lifetime, while white men face this at only

6%

probability. 

Recidivism rates are

20%

lower for violent crime offenders than all other crime categories combined.
---
General US Prison Facts and Stats
One of the interesting bits of prison trivia is that Alcatraz was at one point the single federal facility to have hot water showers. The idea was to make the inmates accustomed to warm water so they could not withstand the freezing water of the San Francisco Bay if they ever tried escaping. 
Today, inmates are submerged into unpaid labor, poor healthcare, abuse, and unjustifiably long sentences, making both metaphorical and true escape from the system upon release all but impossible for many.
Let's look further into the stats.
1. There are 2.3 million people incarcerated in the US in 2020.
(Source: Prison Policy Initiative, Wikipedia, Statista)
Prison facts and statistics show the total number of Americans who were on probation, parole, or incarcerated was a massive 6.41 million in 2018.
The estimate of the non-profit organization Prison Policy Initiative is that the number of incarcerated Americans is around 2.3 million at the moment, making it the world's largest prison population.
When we look at the entire US population of 324.2 million, that means that 0.7% is locked up.
2. There are 1,291,000 inmates in state prisons and 226,000 in federal prisons. 
(Source: Prison Policy Initiative, Wikipedia, Statista)
Around 631,000 people are held in local jails. Additionally, youth correction centers hold 48,000 inmates, immigration detention camps another 34,000, and territorial prisons 11,000. The population of Indian Country jails is 2500 prisoners, and there are 1,300 inmates in military prisons.
3. There are 1,943 state and federal prisons in the US. 
(Source: Prison Policy Initiative)
Looking at American prison system facts in terms of the number of facilities, there are 1,833 state prisons, 110 federal prisons, 1,772 juvenile correctional institutions, 3,134 local jails, and 80 Indian Country jails. The number of immigration detention facilities is 218. 
Inmates are also held in state psychiatrist hospitals, military prisons, and commitment centers for civilians.
15% of the entire federal prison population is held in private prison facilities.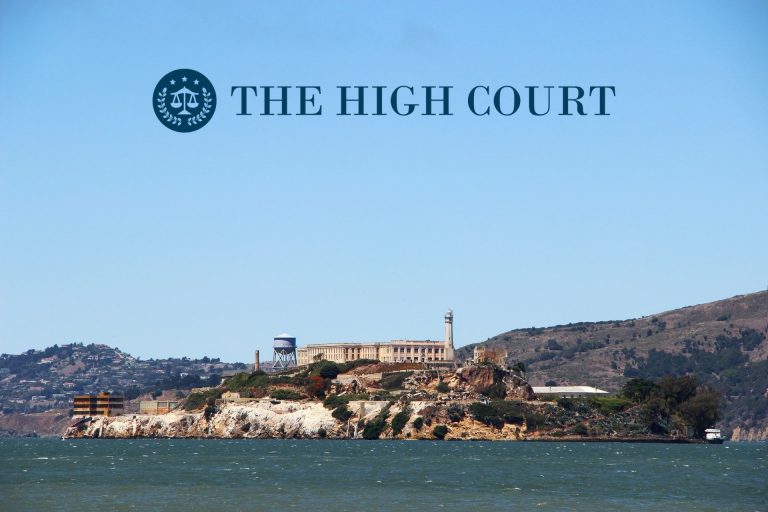 4. The total world prison population has grown by a shocking 20% in the last 20 years.
(Source: Prison Policy Initiative, Wikipedia, Fact Retriever, Statista, GoBackpacking)
Globally, the total number of incarcerated people per 100,000 citizens is 144. This number is 655 in the US. 
Now:
Comparing this with other countries, the UK had an incarceration rate of 173, Germany 76, Italy 85, Saudi Arabia 161, and Sweden 60 per 100,000 people.
Here are some prison facts about other countries with a zero-tolerance policy for illegal drugs. Many have slightly higher rates than this but still dramatically lower than the US. Russia has a rate of 455 per 100,000 people, Kazakhstan 275, and Singapore 220. 
5. There are 1.65 million prisoners in China. 
(Source: Prison Policy Initiative, Wikipedia, Fact Retriever, Statista, GoBackpacking)
After the 2.3 million people incarcerated in America, the next country on the list is China, with more than 1.65 million. However, it has an incarceration rate of only 118, so the number can be attributed mostly to the huge size of the population rather than the country's incarceration policy. 
Russia is third on the list with 874,161 people behind bars, followed by Brazil and India with 371,482 and 332,112, respectively.
Some of the most famous prisons around the world are considered to be Alcatraz in the US, The Tower of London in England, Robben Island in South Africa, Château d'If in France, Devil's Island in French Guiana, Elmina Castle in Ghana, Goree Island in Senegal, Tuol Sleng in  Cambodia, Hoa Lo Prison in Vietnam and Port Arthur in Tasmania.
6. There are 10.6 million jail admissions during the course of one year in the US. 
(Source: Prison Policy Initiative)
Of course, that doesn't mean 10 million people get booked in because some are arrested multiple times during the same year, and people go in and out of jail all the time.
Overcrowding in prison facts show that over 600,000 people enter prison each year, which points out that the cause behind the large numbers is actually what most would argue are unreasonably long sentences for many crimes.
Looking at jail facts, the Bureau of Justice Statistics estimated back in 2005 that, out of 12 million jail admissions that took place during that year, around 9 million were unique individuals. 
Looking at more recent data from the 2017 National Survey on Drug Use and Health, the number of unique individuals was estimated to be 4.9 million.
7. In 2017, a total of 13 states met or exceeded their prison capacities.
(Source: Prison Policy Initiative)
Furthermore, 24 states had facilities that met and exceed the minimum number of beds. 
The following jurisdictions had more inmates than they were designed and intended for: 
Nebraska 127% 
Iowa 115% 
BOP 114% 
Delaware 110% 
Colorado 108%
Virginia 102% 
8. The state with the highest incarceration rate is Oklahoma, with 1,079 inmates per 100,000 people.
(Source: Prison Policy, BBC)
The biggest jail system in the world is Men's Central Jail in Los Angeles, housing over 22,000 people. Observing the incarceration facts and statistics by state, the state that has the highest incarceration rate used to be Louisiana. Recently, Oklahoma took the lead with a staggering 1,079 locked up people per 100,000.
Louisiana follows with 1052, and Mississippi comes third with 1039.
Prisoner facts show that countries with significantly higher murder rates, such as Brazil, Panama, El Salvador, and Costa Rica, still have barely half of the US rate. Evidently, things people are held for in the US are not considered deserving of the same treatment in many parts of the world. 
9. The states with the lowest incarceration rate are Massachusetts and Vermont, standing at 324 and 238 inmates per 100,000 people.
(Source: Prison Policy)
Nevertheless, they still have a higher rate than countries such as Canada and the UK or even China or Turkey. One of the undisputed facts about mass incarceration is that the US is the world leader in the category.
10. The US corrections system costs over $80 billion a year.
(Source: Statista, The Marshall Project)
The cost of keeping the US corrections system running is over $80 billion a year according to the Bureau of Justice Statistics. Many claim this is a gross understatement.
Looking at the financial facts about prison, the cost of one inmate per year in California is $81,000 on average, a sum that has been increasing over the last decade by over 58%.
Still, the costs of a prisoner do not end there: 
Families of inmates usually send at least $200 a month for additional food and toiletries, and communication costs.
11. Prisons rely on the labor of incarcerated people to lower the costs of incarceration.
(Source: The Prison Policy, The Marshall Project, PSMag)
Prisons use the work of their inmates for food service, laundry,  and similar tasks, for which they are paid extremely low wages. Studies have shown that people in prison make from 86 cents to $3.45 a day, which is roughly enough for a couple of phone calls to the outside.
What's more:
In some states, this work is not paid at all; sometimes, it's compulsory and comes with little rights or protection. This is a way of masking the true cost of running a mass incarceration system of such magnitude as the US one.
12. Up to 50% of all imprisoned Americans work full-time while doing their time.
(Source: The Prison Policy, The Marshall Project, PSMag)
This is one of the less known jail facts. In effect, that means that at least 870,000 people are 40-hour a week working prisoners.
The Federal Bureau of Prisons pays prisoners less than a dollar through the Federal Prison Industries program. And yet, that program made a whopping $500 million in sales during 2016.  California's prison labor program was expected to generate an equally impressive $232 million in sales in 2017. 
13. Up to 97% of inmates have sentences longer than one year.
(Source: BJS)
Nearly all inmates are sentenced to more than one year. The remaining 3% are either not sentenced or serving less than one year.
Out of that 97%, 12% are 55 years old or older. Up to 7% of White males were between 18 and 24, while that percentage was 12% for Black and 11% for Hispanic men.
Around 16% of white males are over 55, while 11% of black and 8% of Hispanic inmates were in this age group. 
Among women, 7% of white female inmates are between 18 to 24, while Black and Hispanic women have 11% of prisoners in this age group.
14. Only half of released prisoners find work during the first year of freedom.
(Source: Brookings)
The job market is highly competitive to begin with. And with a prison record, it is often all but impossible to land a job.
In the first year after the release, the average earnings of the 55% who managed to get a job were a meager $10,090. 
Around 4% earned under $500, 32% had an income in the range from $500 to $15,000, and 20% were earning over $15,000.
One-third of men aged 30 with no income are incarcerated or former prisoners. 
15. Up to 51% of inmates did not have two full years of employment before their arrest.
(Source: Brookings)
Unemployment and poverty raise one's chances of getting behind bars. Only 49% of incarcerated people were employed for a full two years prior to coming to prison.
Only 13% of those who worked were earning more than $15,000, and the average wage for all was only $6,250 per year.
Looking at the full decade before the incarceration, around 50% were without any earnings.
---
Prisoner Demographics
16. Being in the bottom 10% by family wealth increases your chances to end up in prison by 20 times.
(Source: Brookings)
Those born in poor families, especially in the bottom 10% of the family income distribution, have 20 times the chance to be in prison anytime in their thirties than those from well off families. 
If we look at the farthest extremes, those from the very bottom and very top of the family income distribution, the poorest are 40 times more likely to be incarcerated than those from the families at the top of the income ladder.
17. Incarceration rates vary drastically from one zip code to another.
(Source: Brookings)
Location matters. Growing up in segregated or isolated neighborhoods significantly raises someone's chances of incarceration in life. Sometimes, the rates can vary by a huge factor of 30 in the same city, depending on the neighborhood. 
If you are raised in a black and poor neighborhood such as South Los Angeles or Compton, the rate at 30 was almost 7%, while a few zip codes over in Santa Monica, the rate was under 1%, close to none. 
Even in rural states, where the rates are low in general, certain areas have it worse, a neighborhood in Omaha accounted for 10% of all 30-year-olds incarcerated in the state of Nebraska. 
18. A black man has a 32% chance of being in prison at some point in his life.
(Source: BJS) 
This is huge!
What's more:
Up to 40% of people in prison or jail are black, and 20% are Hispanic.
The racial disparity is enormous, as African-Americans make up for only 13% of US residents, yet almost half of the prison population is black. 
While a black male has a 32% chance of being imprisoned during their life, mass incarceration facts are clear: 
For a white male, that percentage is only 6%. Hispanic men have a 17% chance of serving time during the course of their lives.
19. The imprisonment rate for sentenced black males in 2017 was 2336 per 100,000 US black male residents.
(Source: BJS)
The white males had a rate of only 397 per 100,000. Almost six times more.
Over 60% of Hispanics and blacks serving more than one year were sentenced for violent offenses, while only 48% of white prisoners were convicted of the same. This fact is often used to portray black men as inherently more violent than white. In fact, it's an example of sentencing practices that heavily discriminate against people of color in favor of white men.
It gets worse:
20. A black youth aged 18 to 19 is 12 times more likely to spend time in prison than a white male of the same age group. 
(Source: BJS)
This is one of the most disheartening US prison system facts. The racial disparity is seen most clearly in this group. This is extremely significant because it sets young black men on a downward spiral at the very beginning of their lives, taking away the chance for an equal start in life and assuring a steady influx of prisoners.
21. Black women are imprisoned twice as much as white women. 
(Source: BJS)
The imprisonment rate in 2017 was 92 per 100,000 black female residents compared to 49 per 100,000 white females. 
In the most vulnerable age group, 18 to 19-year-old back teenage girls were 4.4 times more likely to be locked away than the white girls, and 1,8 times compared to Hispanic teenagers.
22. The incarceration rate for women has gone up by 400% since the 1980s.
(Source: Fact Retriever, BJS, Wikipedia)
Up to 93% of prison inmates are male – just 7% are female.
That being said:
The female prison population is on the rise. In the last 20 years, in fact, it has doubled. In the meantime, the male prison population has grown by 18%.
23. Up to 58% of women are convicted of drug-related crimes. 
(Source: Fact Retriever, BJS, Wikipedia)
While the charges most women are held for are drug-related, many are not directly involved in the drug trade. 
Most of the time, these women are caught up in numerous provisions made inside drug laws that aim to hold accountable anyone in the vicinity of the crime, including families, life/work partners, or simply ones that were at the scene at the moment of the arrest of the main suspect, who is usually male. 
Since the 1980s, incarceration rates for all women have risen 400%. For black women, that number is a mind-boggling 800%.
Let that sink in for a minute.
Now:
As all convictions have a heavy impact, many are left as collateral damage unable to shake the consequences of the War on Drugs policies.
---
More Prison Facts for 2020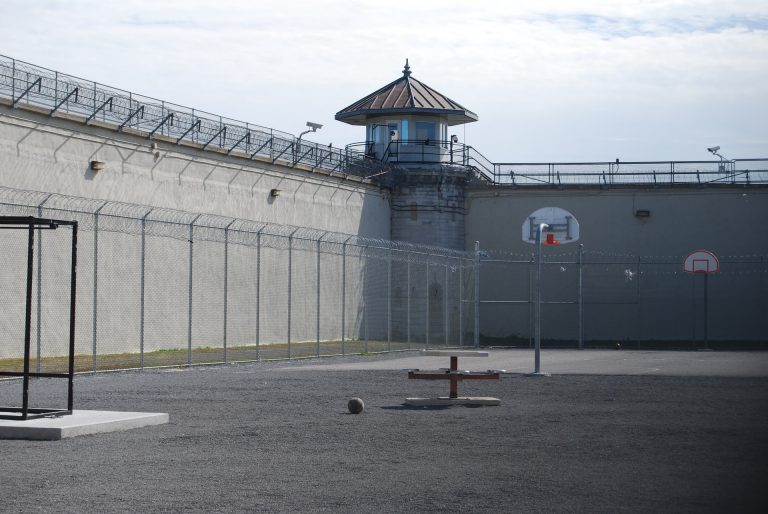 24. 45% of prison inmates are non-violent offenders.
(Source: BJS)
Looking at the crime structure, the percentage of non-violent offenders in prison is 45%. Out of those, 34% are drug offense, and 29% are property offense inmates (including burglars).
Around 55% of inmates in state prisons were serving time for violent offenses, which equates to around 730,000 inmates in 2020.
25. An estimated 14% of inmates are in prison serving time for murder. 
(Source: BJS)
That's around 183,000 people. Another 17,000 are in for manslaughter. The percentage of prisoners sentenced for rape or sexual assault is 13%, making that around 165,000 inmates.
The number of drug convicted inmates was 191,000, making them 15% of the population. 
26. Unnecessary incarceration holds over 170,000 people locked up without a crime.
(Source: Prison Policy)
Did you know that going over the speed limit can put you right back in prison if you are on parole or probation? 
Incredible but true. 
In 2016, as many as 168,000 people were held for violations of probation or parole as technical issues, without committing any actual crime. Even though this is a burning issue for local jails, even state prisons have one in four inmates there on parole or probation violations.
27. Up to 83% of state prisoners get arrested again within nine years of their release.
(Source: BJS)
The percentage of people getting arrested again after being released from prison is extremely high. 
But we need to look at this number from a number of angles.
Here's the thing:
More than half of those arrests happen during the first year, and a large part of the arrests happen during the first three years. So, even if the number rises with the years, the actual threat to society declines with time. 
28. Up to 71% of violent offenders were arrested within five years of release, but only 33% had committed another violent crime.
(Source: BJS)
Something to not be overlooked is the fact that the following arrests are three times less likely to be for another violent offense. 
Many released prisoners will be arrested on liquor violation, public offense, or substance abuse rather than a violent crime.
29. Prison times for violent or sexual assault are lower by 20%. 
(Source: BJS)
The length of sentences for violent crimes is under scrutiny, as research shows that recidivism is lowest in those crime groups. 
This begs the question: 
Should people be locked up for decades if the result is the same with less prison time?
Those serving time for violent and sexual offenses, including rape have recidivism, have rates lower by 20% than all other groups together. Anyone who is in prison convicted of property, drugs, or public order violations is the most likely to be arrested again in the years following their release.
30. Only 18 states in the US do not have the death penalty.
(Source: Statista)
In most cases, where the crime was committed makes a difference for all types of crime. But the most drastic case is when it comes to the toughest punishments. 
The thing is:
In some states, certain crimes come with the possibility of a death penalty, while in others they do not. 
For instance: 
In 2017, California was the state with the highest number of prisoners on death row, but Texas is still the one with the most capital punishment cases and executions. In the 44 years from 1976 to 2019, the number of executed prisoners was 566. 
31. The first 72 hours in jail carry the highest death.
(Source: Fact Retriever)
Every day, on average, 12 people die in the US corrections system, which brings the number to roughly 4,400 a year. Those deaths are mostly health-related, but in local prisons, the number one cause of death is suicide.
One of the alarming prison life facts is that the first 72 hours in jail pose the highest risk of death for an inmate for any reason.
---
COVID-19 Prisoner Facts
33. By the beginning of June 2020, there had been 42,107 cases of COVID-19 and 510 deaths in US federal and state prisons.
(Source: Jama Network, Death Penalty)
The latest prisoner statistics are particularly alarming when we examine them through the prism of the Coronavirus pandemic. Prison populations around the world have been among the most vulnerable groups to the virus due to the overpopulation of the prisons. 
As a result: 
Millions of people are suffering from being exposed to a life-threatening risk. Mass outbreaks are horrifying experiences in spaces that are closed off and contained. 
34. COVID case rate for the incarcerated over 5 times higher than the US national average of 587 per 100 000.
(Source: Jama Network, Death Penalty)
While many of us have the option to choose which way we will protect ourselves, prisoners do not. That is especially unjust to the thousands of wrongly convicted prisoners. In effect, they have to deal with the double burden of serving time for crimes they didn't commit while being exposed to a deadly virus in cramped quarters. 
The case rate for inmates in federal and state prisons is 3251 per 100 000 prisoners compared to 587 for people "on the outside."
---
In Conclusion
One of the undisputed prisoner facts is that almost every aspect of the US prison system sparks controversy. 
From the first step towards it and the too-easy path to getting incarcerated, which will have people back in prison for not having a driver's license on them, to the inability to start life again once a person, all aspects of one's life are irreparably damaged by the time spent inside the correction system. 
And that's not all:
The punishment for the crime continues long after the release, especially for minorities and the poor.
The bottom line is:
Even a brief glance at the mass incarceration of US citizens reveals that the corrections system, as is designed today, is a money swallowing pit and a full-blown industry that many equate to modern-day slavery.
---
FAQ
Q: What percentage of prisoners are violent offenders?
The Bureau of Justice Statistics reports that 55% of state prisoners sentenced to over a year are incarcerated for a violent offense. These include murder, rape, sexual assault, robbery, and assault. 
The state with the lowest rate for violent crime is Maine, with a rate of 123.2 per 100,000 people. On the other side of the scale is Tennessee, having five times as many violent offense convictions with a rate of 608.2 inmates per 100,000 residents.
Q: What is the most dangerous prisoner?
The two people considered the most dangerous prisoners were Rodney Alcala, suspected of 130 possible rapes and murders serving time on death row, and Thomas Edward Silverstein, who died in 2019 after spending 42 years incarcerated for four separate murders he committed during his time for armed robbery, his murder victims including other inmates and a guard.
Q: Who is the oldest prisoner?
The oldest prisoner is Francis Clifford Smith, serving time in Connecticut after being convicted of a murder during the course of a robbery of a yacht club in 1949.
Originally sentenced to death, his sentence was changed to life without parole just a couple of hours away from execution in 1954. He is currently being held in the Osborn Correctional Institution.
Paul Geidel Jr. was the second longest-serving inmate. He was released at the age of 86, in May 1980, after serving 68 years for a second-degree murder he committed as a 17-year-old old in 1911.
The oldest federal prisoner John "Sonny" Franzese was released in 2017 after serving 50 years for a bank robbery.
Q: What is the daily life of a prisoner?
Prisoners wake up early, around 5 am, and have breakfast. Those who are working go to their assignments, while others often attend classes, read, or write. Lunch is between 11 am and noon, after which some go to work. Others have recreation and yard time and exercise.
Dinner is served early, and eventing hours are spent in the cells attending classes watching TV or playing card and domino games. They can use this time to call their families on the phone. 
On weekends, inmates may have church programs or services available and visitation hours. 
High-security prisoners don't have many options or variety and are under more restricted schedules.
Q: Do prisons help criminals?
For some, the fear of getting back in prison will be enough to be extra vigilant after release. Some programs will help certain individuals rehabilitate. Overall, the US correction system is severely lacking in the rehabilitation field.
There is no evidence that the current incarceration system, as it is designed and used today, does anything but irreparable damage to the people sentenced to spend time inside the correctional facilities. 
Often, they actually add to future crimes, as those who are crime-oriented will learn new skills and develop better connections in the world of crime. 
What's worse:
The latest prisoner facts reveal that those who try to be rehabilitated fail to do so, as they see their life and job opportunities fade away upon release.
Sources: